Celebrate the Season
We hope you enjoy our rundown of holiday events in the region. Just click on the titles and you will link directly to each event site for further information. This is a glorious time to live (or visit) where we do! All of us at BerkshireStyle wish you a season filled with peace, happiness and, above all, love.
WEEK OF DECEMBER 1
CHRISTMAS TOWN FESTIVAL
December 3 from 5-9:30PM; Saturday December 4 from 9:30AM-4PM.
Celebrate the holiday in Bethlehem, the town dubbed "The Christmas Town" for its annual Christmas Town Festival featuring buildings and churches decorated and brimming with holiday crafters and delicious food.
On the Green. Bethlehem. CT 06751: Phone 203.266.7510 Extension 300

HOLIDAY WREATH WORKSHOPS
Morning Session Registration
Afternoon Session Registration
December 4, 9-noon; 1-4PM
Two sessions of wreath-making at the Great Mountain Forest office barn. Advanced registration, masks and proof of vaccination required.
Great Mountain Forest. 200 Canaan Mountain Road. Falls Village MA. Phone: 860.824.8188
HUDSON HALL WINTER WALK
December 4, 5-8 PM
The 25th Winter Walk features a bevy of outdoor attractions that can be safely enjoyed by people of all ages and abilities, including locally grown music, art, dance and family fun.
327 Warren St. Hudson. NY. 12534. Phone: 518.822.1438
A CHRISTMAS CAROL
December 4 & 5, at 3 PM.
The great-great-grandson of Charles Dickens, British actor Gerald Charles Dickens, returns to to present a one-man theatrical performance of A Christmas Carol at Ventfort Hall Mansion and Gilded Age Museum.
104 Walker Street. Lenox. MA. Phone: 413.637.3206
BERKSHIRE BOTANICAL GARDEN HOLIDAY MARKETPLACE
December 4 & 5, 10 AM-4 PM
Select from a collection of 100 designer wreaths as well as holiday-blooming amaryllis and paperwhites in decorative and clay containers, succulent arrangements, garlands, hanging terrariums and gift items. Live music, a children's craft table and s'mores.
5 West Stockbridge Road. Stockbridge. MA. Phone: 413.320.4794 for reservations. Space limited.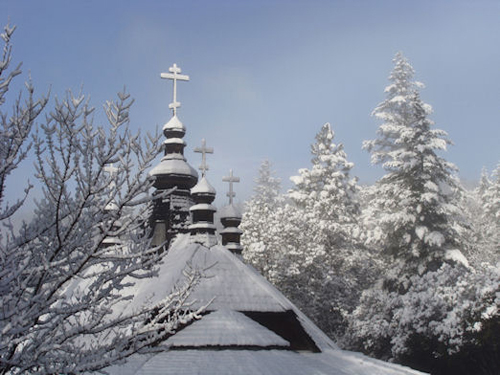 WEEK OF DECEMBER 4
WILLIAMSTOWN HOLIDAY WALK
Saturday December 4. Starts at 10AM

Holiday sounds and spirit will fill Spring Street in Williamstown for the annual Williamstown Holiday Walk, which brings holiday festivities with traditional New England flair: old-fashioned caroling, horse-drawn carriage rides, a Reindog Parade, a Penny Social, Santa Claus and much more.
Phone: 413.458.9077
AN ARROWHEAD CHRISTMAS
December 8, 5 PM & December 15, 5 PM
Arrowhead, former home of author Herman Melville, will celebrate the season with two special programs. On December 8th, a special tour of Arrowhead will be offered, and on December 15th, local author Kevin O'Hara will read from his latest book A Christmas Journey. Capacity for both events is extremely limited and pre-registration is required; phone 413 442 1793 or email: melville@berkshirehistory.org
780 Holmes Road. Pittsfield. MA
NUTMEG'S NUTCRACKER
Saturday December 11 at 2PM & 7PM; Sunday December 12 at 2PM

Set the Christmas Season with the richness and joy of The Nutcracker as performed by the Nutmeg Conservatory.

Warner Theatre. 68 Main Street. Torrington. CT. 06790. Phone: 860.489.7180 
MESSIAH SING IN
Friday, December 10, 8PM

The Sherman Chamber Ensemble performs in Kent's St. Andrew's Church presentation of Handel's Messiah. 

St Andrew's Church. 1 North Main Street. Kent. CT. 06757. Phone: 860.355.5930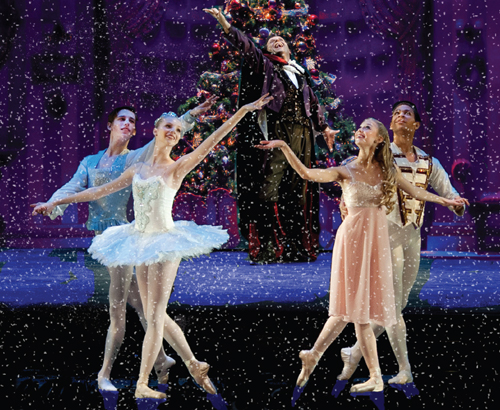 WEEK OF DECEMBER 11
CHATHAM WINTERFEST
Saturday, December 11, 11 AM-4 PM.
Details to be announced.
HOLIDAY SHOP, SIP & STROLL
Saturday, December 11, 3-8:30 PM, Santa arrives 4:30 PM

Downtown Great Barrington will have lots of holiday fun, including a central bonfire, holiday music, face painting, a food court, raffles, fireworks and Santa.

Phone: 413.528.4284
HOLIDAY CONCERT
December 12, 3 PM
The Eagles Band Holiday Concert will be held at the First United Methodist Church. The Eagles Band is the longest continuous performing ensemble in the Berkshires.
55 Fenn Street. Pittsfield. MA
WEEK OF DECEMBER 18
MUSIC FOR A WINTER SOLSTICE
December 21, 7 PM in Hudson, NY
December 22, 7 PM in Great Barrington, MA
The Aston Magna Music Festival presents a Handel & Bach Holiday Concert, Music for a Winter Solstice, on period instruments.
Saint James Place. 352 Main St. Great Barrington. MA. 01230
Hudson Opera House. 327 Warren St. Hudson. NY. 12534
WEEK OF DECEMBER 31
BERKSHIRE BACH: BACH AT NEW YEAR
Friday, December 31, 6PM
Eugene Drucker, director, leads the Berkshire Bach Ensemble in the The Brandenburg Concerti .
Mahaiwe.14 Castle Street. Great Barrington. MA 01230. 413.528.0100
ONGOING EVENTS
WINTERLIGHTS AT NAUMKEAG
November 6th through January 9th. Wednesday through Sunday 

A magical outdoor experience as it sparkles with thousands of shimmering and artfully designed holiday lights. Bring the whole family for a fun and safe outdoor experience.
Naumkeag. 5 Prospect Hill Road. Stockbridge MA: Email: winterlights@thetrustees.org
HOOSAC VALLEY TRAIN RIDES
Berkshire Scenic Railway Museum

Saturdays and Sundays, beginning November 26th, 1 PM; December 4th, 11th & 18th, 6PM.

The Tinsel Train, a Christmas-themed event, seeks to capture a moment in time and a sense of nostalgia by evoking a 1955 Christmas. The Mistletoe & Martini Cabaret rides are offered at 6 PM.
98 Crowley Ave. North Adams. MA. 01240. Phone: 413.637.2210
BERKSHIRE MUSEUM: FESTIVAL OF TREES
November 30th-January 3rd
This year the Berkshire Museum's Festival of Trees: Legends of the Berkshires display is spread across Pittsfield in local storefronts, windows and in outdoor spaces throughout the county. Sites are detailed on a digital festival map. Residential streets with home displays created for this year's Lights with Bells celebration are also listed.
Berkshire Museum. 39 South Street. Pittsfield. MA. 01201
HANCOCK HOLIDAY NIGHTS
Thursday-Sunday, December 2-29, 5-8 PM
The oldest Shaker Village in New England will sparkle in an experience called Hancock Holiday Nights. Art light projections immerse visitors as they stroll through the 19th-century village transformed with festive decorations.
Hancock Shaker Village. 1843 West Housatonic Street. Pittsfield, MA
IRVING BERLIN'S WHITE CHRISTMAS: THE MUSICAL
December 2-23 at 7 PM
. Matinees 2 PM December 11, 12, 18, 19 & 23

White Christmas is Irving Berlin's tale of joy and good will about a song-and-dance team putting on a show at a Vermont Inn to save the future of the team's former military commander-turned-innkeeper. Colonial Theatre. 111 South Street. Pittsfield. MA. 01201: Phone 413.997.4444

Proof of Covid-19 vaccination required; masks mandatory.
JOYFUL HOLIDAYS
December 4-31, Monday-Tuesday, Thursday-Friday: 10 AM-4 PM
Saturday-Sunday: 10 AM-5 PM
A new season of public programs at the Norman Rockwell Museum includes Children's Book Readings; Winter Wonderland Scavenger Hunts, drawing in the galleries, Meet Hedgie, the iconic character from Han Brett's books; a book launch for Brett's book, The Nutcracker; and a December school vacation week of activities.
9 Glendale Rd. Stockbridge. MA. 01262. Phone 413.298.4100