Celebrate the Season
We hope you enjoy our rundown of holiday events in the region. Just click on the titles and you will link directly to each event site for further information. This is a glorious time to live (or visit) where we do! All of us at BerkshireStyle wish you a season filled with peace, happiness and, above all, love.
WEEEK OF NOVEMBER 23
MESSIAH SING
Saturday, November 26 4 PM
The public is invited to join Conductor James Bagwell and the Berkshire Bach Players in singing Handel's Messiah. Proof of vaccination and masks required.
The First Congregational Church
251 Main Street, Great Barrington, MA Phone: 413.528.9555
HANCOCK VILLAGE DINNER
Saturday, November 26, 5:30 PM
Enjoy a break from the hectic pace of the season with an intimate, harvest-inspired meal in the historic Brick Dwelling at Hancock Shaker Village.
1843 West Housatonic St, Pittsfield MA Phone: 413.443.0188
WEEK OF NOVEMBER 30
A CHRISTMAS CAROL
November 30, 5:30-8:30 PM
The great-great-grandson of Charles Dickens, British actor Gerald Charles Dickens, will present a one-man theatrical performance of A Christmas Carol.
Ventfort Hall Mansion and Gilded Age Museum.
104 Walker Street. Lenox. MA. Phone: 413.637.3206
CHRISTMAS TOWN FESTIVAL
December 2, from 5-9:30 PM; Saturday December 3 from 9:30 AM-4 PM.

Celebrate the holiday in Bethlehem, the town dubbed "The Christmas Town" for its annual Christmas Town Festival featuring buildings and churches decorated and brimming with holiday crafters and delicious food.
On the Green. Bethlehem. CT 06751: Phone 203.266.7510 Extension 300

STOCKBRIDGE MAIN STREET AT CHRISTMAS
December 2-4
Stockbridge, MA revives its annual Christmas tradition with live performances, historic property tours, holiday markets, winter lights and more. As always it will pay homage to Norman Rockwell's idyllic depiction of village life.
Town-wide. For information go to StockbridgeChamber.org.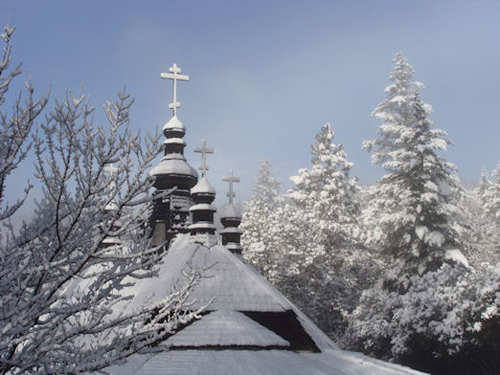 BERKSHIRE BOTANICAL GARDEN HOLIDAY MARKETPLACE
December 2-4, 10 AM-4 PM; Preview Party, December 2, 5-7 PM
An eagerly awaited tradition continues at Berkshire Botanical Garden on Saturday and Sunday, December 3rd-4th, with the Holiday Marketplace, featuring the legendary Gallery of Wreaths.
5 West Stockbridge Road. Stockbridge, MA Phone: 413.320.4794 for reservations. Space limited.
THE SALISBURY FOUR
December 3, 4 PM
The Salisbury Four will present a free holiday concert at the Salisbury Congregational Church. Seating is limited and doors open at 3:30 PM.
Congregational Church. 30 Main Street. Salisbury CT
To reserve a seat call 860.435.0566 or email info@salisburyassociation.org
HUDSON HALL WINTER WALK
December 3, 5-8 PM
The 26th Winter Walk features a bevy of outdoor attractions that can be safely enjoyed by people of all ages and abilities including locally grown music, art, dance and family fun.
327 Warren Street. Hudson. NY. 12534. Phone: 518.822.1438
THE WIZARDS OF WINTER
Saturday December 3 at 7 PM
The Wizards of Winter, featuring former members of The Trans-Siberian Orchestra, Def Leppard, Rainbow, Alice Cooper, Blue Oyster Cult and Broadway and theater veterans, will bring their musical intensity, stage theatrics and holiday fun to the Colonial Theatre.
111 South Street. Pittsfield. MA. 01201: Phone: 413.997.4444

WILLIAMSTOWN HOLIDAY WALK
Saturday December 3. Starts at 8AM

Holiday sounds and spirit will fill Spring Street in Williamstown for the annual Williamstown Holiday Walk which brings holiday festivities with traditional New England flair: old-fashioned caroling, horse-drawn carriage rides, a Reindog Parade, a Penny Social, Santa Claus and much more.
Phone: 413.458.9077
CHRISTMAS HOLIDAY CONCERT
Saturday, December 3, 7 PM
This festive holiday concert will be held at the First Congregational Church as part of Stockbridge Main Street. The Berkshire Bach Players present a program of Baroque favorites performed by a quartet of violin, viola, cello, and harpsichord and a sing-along that gets everyone in on the act.
4 Main Street, Stockbridge, MA Phone: 413.528.9555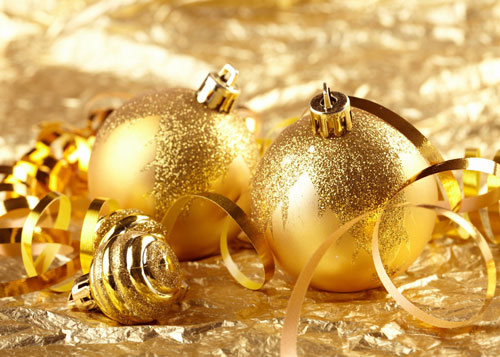 WEEK OF DECEMBER 7
MESSIAH SING IN
Friday, December 9, 8 PM

The Sherman Chamber Ensemble performs in Kent's St. Andrew's Church presentation of Handel's Messiah. 

1 North Main Street. Kent. CT. 06757 Phone: 860.355.5930
HOLIDAY SHOP, SIP & STROLL
Saturday, December 10, 4-8:30 PM, Santa arrives 4:30 PM

Downtown Great Barrington will have lots of holiday fun, including a central bonfire, holiday music, face painting, a food court, raffles, fireworks and Santa.

Phone: 413.528.4284
HOLIDAY CONCERT
December 11, 3 PM
The Eagles Band Holiday Concert will be held at the First United Methodist Church. The Eagles Band is the longest continuous performing ensemble in the Berkshires.
First United Methodist Church. 55 Fenn Street. Pittsfield. MA: fumcpittsfieldoffice@gmail.com
DOOWOP CHRISTMAS
Sunday, December 11, 2 PM
Charley Brown returns to the Colonial Theatre with The Doo Wop Project to perform such old-school holiday classics as The Drifters' "White Christmas," The Temptations' "Rudolph the Red Nosed Reindeer" and Frankie Valli and The Four Seasons' "Santa Claus is Coming to Town."
111 South Street Pittsfield MA 01201: Phone: 413.997.4444
WEEK OF DECEMBER 14
AN ARROWHEAD CHRISTMAS
December 14, 5:30 & 6:30 PM & December 21, 5:30 PM
Arrowhead, former home of author Herman Melville, will celebrate the season with two special programs. On December 14th, local author Kevin O'Hara will read from his latest book, A Christmas Journey, and on December 21st, a special tour of Arrowhead will be offered. Capacity for both events is extremely limited and pre-registration is required.
780 Holmes Road. Pittsfield. MA: Phone 413.442.1793 or email:melville@berkshirehistory.org
A BAROQUE HOLIDAY CELEBRATION
Saturday, December 17, 3 PM
The Aston Magna Music Festival presents a Handel & Bach Holiday Concert, Music for a Winter Solstice, on period instruments at Saint James Place.
352 Main Street. Great Barrington. MA. 01230 Phone: 413.528.3595
HOLIDAY CONCERT
December 18, 2 PM
Berkshire Theatre Group presents a concert for the whole family to celebrate the spirit of the holidays with story and song. Enjoy performances at the Colonial Theatre by some of the area's best known and respected artists and the BTG Youth Chorus
111 South Sreet. Pittsfield, MA Phone: 413.997.4444
HOLIDAY CABARET AND TEA
December 18, 3:30 PM Holiday Cabaret and Tea at the beautifully decorated Ventfort Hall Mansion and Gilded Age Museum. Sherri James Buxton sings seasonal songs with Bob Shepherd accompanying. Sing-along of traditional carols.
104 Walker Street. Lenox, MA Phone: 413.637.3206
WEEK OF DECEMBER 25
GHOST TOUR AT VENTFORT MANSION
December 30, 7-9 PM
Join a Ghost Tour at Ventfort Hall Mansion and Gilded Age Museum.
Robert Oakes, author of Ghosts of the Berkshires, leads you through the rooms and halls of this historic estate sharing tales of its hauntings.
104 Walker Street Lenox, MA Phone: 413.637.3206
BACH AT NEW YEAR: A BAROQUE CONCERTO SHOWCASE
Saturday, December 31, 6PM

Eugene Drucker, director, leads the Berkshire Bach Ensemble at the Mahaiwe Performing Arts Center.
14 Castle Street, Great Barrington, MA Phone: 413.528.0100
ONGOING EVENTS
BERKSHIRE MUSEUM: WINTER FESTIVAL
Through January 8, Monday to Saturday, 10 AM-5 PM; Sunday, noon-5PM
Berkshire Museum presents Winter Festival: Solstice Celebration–Festival of Trees Re-imagined! through December. Berkshire Museum brings to life its second-floor gallery spaces with Santa Classics and Hoot's Holiday: A Solstice Tale.
39 South Street, Pittsfield, MA Phone: 413.443.7171
CHATHAM WINTERPALOOZA
Friday, December 2, 6:45 PM; Sunday, December 4, noon-4 PM; Friday, December 9, 6 PM; Saturday, December 10, 12-4 PM. Friday, December 16, 6 PM
This year's Winterpalooza celebration features a variety of activities and events each weekend in December. Tree lighting and Santa, Friday, December 2nd; Sip and Shop, noon-3 PM, Sunday, December 4th; Ugly Sweater Night, Friday, December 9th, 6-11 PM; Visit with Santa, spirits tasting, holiday popup shop, free family Christmas movie, Saturday, December 10, noon-4 PM, and Christmas caroling, Friday, December 16th, 6 PM
HANCOCK HOLIDAY NIGHTS
Thursday-Sunday, December 1-28, 5-8 PM
Hancock Shaker Village, the oldest Shaker Village in New England, will sparkle during Hancock Holiday Nights. Art light projections immerse visitors as they stroll through the 19th-century village transformed with festive decorations.
1843 West Housatonic Street, Pittsfield, MA Phone: 413.443.0188
HOOSAC VALLEY TRAIN RIDES
Saturdays, 1, 3:30 or 6 PM; Sundays, 11:30 AM or 2 PM beginning November 25th; December 3rd, 10th & 17th, 3:30 and 6PM.

The Berkshire Scenic Railway Museum offers rides on the Tinsel Train, a Christmas-themed event, seeks to capture a moment in time and a sense of nostalgia by evoking a 1955 Christmas. The Mistletoe & Martini Cabaret rides are offered at 3:30 and 6 PM.
98 Crowley Ave, North Adams, MA Phone: 413.637.2210
NUTMEG'S NUTCRACKER
Saturday December 10 at 2PM & 7PM; Sunday December 11 at 2PM; Saturday, December 17, 2PM & 7 PM; Sunday, December 18, 2 PM.

Enjoy the richness and joy of the Christmas Season with The Nutcracker as performed by the Nutmeg Conservatory.
WINTERLIGHTS AT NAUMKEAG
Through January 7th. Wednesday through Sunday 
(Tickets are 80 percent sold out).
A magical outdoor experience as Naumkeag sparkles with thousands of shimmering and artfully designed holiday lights.
5 Prospect Hill Road. Stockbridge MA: Email: winterlights@thetrustees.org