Celebrate the Season 2015
We hope you enjoy our rundown of holiday events in the region. Just click on the titles and - in all but two cases - you will link directly to each event site for further information. This is a glorious time to live (or visit) where we do! All of us at BerkshireStyle wish you a season filled with happiness, love and peace.
WEEKEND OF NOVEMBER 27-28
Berkshire Bach: Handel's Messiah Sing
Saturday 4PM
A memorable tradition, the Berkshire Bach Society's annual Messiah Sing, always held on Thanksgiving weekend, is the Society's gift to the community and heralds the beginning of the holiday season.
Phone 413.528.9555
First Congregational Church
251 Main Street Great Barrington MA 01230
Christmas At The Colonial with Mary Verdi
Saturday 2PM & 7PM
Every year, Mary Verdi's Christmas at the Colonial show invites families to a very special holiday celebration that includes a sing-along of old favorites, dancing, a children's choir, bell choir, and a full band with strings and horns featuring area performers.
Phone: 413.997.4444
The Colonial Theatre 111 South Street Pittsfield, MA 01201
Kent Champagne Stroll
Friday & Saturday 5-8PM
As nostalgic as a Currier and Ives lithograph, so is the town of Kent, CT during the holidays.
Phone 860.592.0061
Main Street Kent CT 06057
Le Shopping @ Stissing House
Friday Preview Benefit 5PM - 7PM
Saturday 11AM - 7PM
Elegant and fabulous pre-Holiday shopping!
Phone 518.398.8800
7801 South Main Street, Pine Plains NY 12567
Millbrook Brightens Black Friday
Friday 5 - 9PM
Phones: 845.677.6190 and 845.677.6796
Shoppers in Millbrook will be strolling the streets of this charming Hudson Valley town, attending two events: Punch celebrating the 22nd anniversary of Fitch's Corner Horse Trials and J McLaughlin hosting a book signing.
WEEKEND OF DECEMBER 4-6
Berkshire Botanical Garden Holiday Marketplace
Saturday 10AM - 5PM, Sunday 10AM - 4 PM
Gallery of wreaths, decorations for table and home, seasonal plants and blooms, decorative swags and greens and a selection of unique gifts from regional vendors.
Phone 413.298.3926
50 West Stockbridge Road Stockbridge MA 01262
Christmas Town Festival
Friday 5 - 10PM, Saturday 10AM - 4PM
Celebrate the holiday in the town dubbed "The Christmas Town" for the annual Christmas Town Festival featuring buildings and churches decorated and brimming with holiday crafters and delicious food.
Phone 203.266.7510 Extension 300
On The Green (Routes 132 & 61) Bethlehem CT 06751
Making Spirits Bright
Friday 5-9 PM Tree Lighting. Shopping Parties & Santa Bar Crawl
Saturday 12-5 PM
Stroll festive Streets filled with holiday spirit and caroling. Warm yourself at the Firefly Chili Station and Hot Chocolate Bar! Enjoy mulled cider and cookies or Nejaime's tasting party.
Contact info@lenox.org
Town of Lenox MA 01240
Messiah Sing-In with Sherman Chamber Ensemble
Friday 7:30 PM
Program includes the Christmas portion plus the Hallelujah Chorus. Come sing or just listen.
Phone 860 355 5930
St. Andrew's Church 1 North Main Street Kent CT 06057
Stockbridge Main Street at Christmas
Friday - Sunday
The town of Stockbridge transforms into a Norman Rockwell painting celebrating what is considered by many the quintessential small New England Town. Main Street is decorated with holiday wreaths and festive lights, complete with vintage automobiles. Activities include horse drawn rides and a visit from Santa.
Phone 413.298.5200
Main Street Stockbridge MA 01262
Williamstown Holiday Walk
Friday 6:30 - 9PM Holiday concert & dinner dance
Saturday 3PM
Holiday festivities with traditional New England flair: old-fashioned caroling, horse-drawn carriage rides, a Reindog Parade, ice carving, cookie exchange, a Penny Social and Santa Claus.
Phone 413.458.9077
Spring Street, Williamstown MA 01267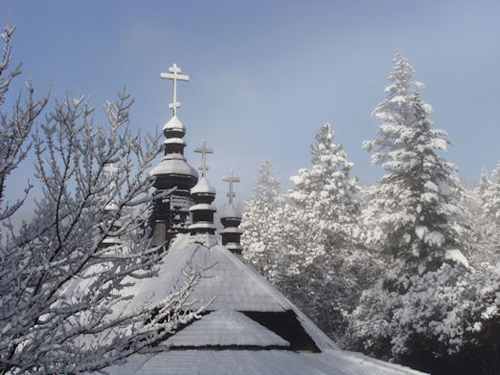 WEEKEND OF DECEMBER 11-13
Great Barrington Shop, Sip & Stroll
Saturday 4-7:30 PM
Come stroll Main and Railroad streets for fabulous food, shopping promotions and lot's of wonderful activities for all ages.
Phone: 413.528.1510
Downtown Great Barrington, MA 01230
Stroll with Santa
Saturday 10-12PM
Enjoy a half-mile walk with Santa followed by stories and snacks. Explore the nature trail in winter and watch for wildlife.
Phone 413.298.3239 extension 3013
Bartholomew's Cobble, 105 Weatogue Road, Sheffield MA 01257
Windows of New Preston Holiday Stroll
Saturday 2-5PM
All shop display windows are dressed with fresh balsam garlands and twinkling lights. Holiday shopping, of course.
Contact Paulette@dawnhillantiques.com
Town of New Preston CT 06777
Winter Songfest
Sunday 3PM
A festive holiday celebration with Dawn Upshaw, singers of the Bard College Conservatory Graduate Vocal Arts Program, Mary Stuart Masterson, and The Chancellor-Livingston 5th Grade Chorus.
Bard College Conservatory of Music Annandale-on-Hudson NY 12504
WEEKEND OF DECEMBER 18-20
Nutcracker
Saturday 2PM & 7PM, Sunday 2PM
Set the Christmas Season with the richness and joy of The Nutcracker as performed by the Nutmeg Conservatory.
Phone: 860.489.7180
Warner Theatre 68 Main Street Torrington CT 06790
Great Barrington Holiday Market
Saturday 10 AM - 2 PM
Features locally grown and produced foods and gifts, including fruits and vegetables, cheeses, meats, breads and yarn plus live music, lunch fare and children's activities.
Phone 413.528.0041
Monument Valley Middle School, 313 Monument Valley Road Great Barrington MA 01230
Williamstown Holiday Market
Sunday 10AM - 2PM
The freshest most mouth-watering locally grown and produced foods and gifts, including fruits and vegetables, cheeses, meats, breads and yarn plus live music, lunch fare and children's activities.
Phone 413.528.0041
Williams College Towne Fieldhouse
82 Latham Street Williamstown MA 01267
NEW YEAR'S EVE
Berkshire Bach: Bach at New Year's
Thursday 6PM
Featuring Berkshire Bach Ensemble and Kenneth Cooper, Director
Phone 413.528.0100
Mahaiwe Performing Arts Center
14 Castle St Great Barrington MA 01230
ONGOING EVENTS
Festival of the Trees: Westward Ho Ho Ho!
November 14 - January 3, 2016
This annual holiday event features over 100 twinkling holiday trees decked out in cowboy hats and silver spurs, tumbleweed and cacti, burlap and denim.
Phone: 413.443.7171
Berkshire Museum 39 South Street Pittsfield MA 01201
Festival of Trees: A Dickens Christmas
November 21- December 5, 2015
From the entryway mural of an English village to the "stone" fireplace in Tiny Tim's home to the toy and candy stores in the special Children's Corner. Party Saturday December 5 from 5PM-7PM
Phone 860.435.9851
17 Cobble Road Salisbury CT 06068
Norman Rockwell's Spirit of the Holidays
November 23 - January 8, 2015
An exhibition which features many of the artist's works that have become synonymous with the holidays.
Phone 413.931.2290
Norman Rockwell Museum 9 Glendale Road Stockbridge MA 01262
A Christmas Carol
December 4 - December 19, 2015
A Christmas Carol promises a night to remember for the entire family with performances of this favorite holiday classic. Create a lasting holiday memory by dining at one of the CIA's award-winning restaurants before the show!
Phone 845-235-9885
Marriott Pavilion 1946 Campus Drive Hyde Park NY 12538