Our Favorite Things
Food + Wine Pairing at Bizalions
It is possible to drive a few short miles to Great Barrington and enjoy cuisine drawn from around the world. Thai, Indian, Mexican, Lebanese, Japanese, Italian and more—it's all there and it's all good. But now there is a new layer of attraction in Bizalion, a fusion of food and culture that British author Simon Winchester describes as "the perfect, unpretentious, no-nonsense, no-frills, French Café …"

Jean François and Helen Bizalion, natives of France and Ireland, met in New York but pursued their common passion for food and the outdoors in the Berkshires. Their café and market, located at 684 Main Street, offers a menu sourced from the local ingredients and imported specialties.

There, gourmands can enjoy "First Eats" such as hard-boiled egg and fleur de sel, granola, yogurt and wildflower honey; eggs, bacon, ementhal cheese, tomato, greens and toasts. Baguette sandwiches are filled with such products as prosciutto, tomato, mozzarella and basil or rustic paté, greens, mustard and cornichons.

Salads are diverse, crafted, for instance, with arugula, Parmigiano, pine nuts, organic olive oil, goat cheese gratine on bread with choice of avocado, smoked salmon or prosciutto. Or try a different kind of salad, this one made of red potatoes, albacore tuna, black olives, greens, chick peas, hard-boiled egg, anchovies and aioli.

The Charcuterie Board offers salami, prosciutto, cured beef, green salad, mustard, cornichons and bread, while the Cheese Board has three cheeses curated by the chef, green salad, dried fruit and bread.

November 30, in a special event, Bizalion teams up with wine expert Franck Seguin for a taste of winter, matching wines with French food classics. Tickets can be purchased online.

For those looking for an exceptional gift basket, selections can be chosen from the market's rarefied products—for example, imported olive oils, wildflower honeys, signature blend coffee by Six Depot, Opinel knives of stainless steel and olive wood. Appointments to create the packages can be made for Mondays, December 3rd, 10th and 17th between the hours of 9:30AM and 6 PM.

Bizalion is open Sunday, Tuesday, Wednesday and Thursday, 10AM-4PM; Fridays and Saturdays 9AM-5PM; 413-644-9988.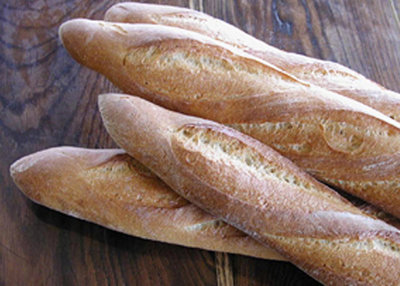 Our Favorite Things is a tasting menu of the beautiful, stylish, imaginative and unusual things that bring luxury and well-being to everyday life.
Share This with a Friend
Remember, friends don't let friends live without BerkshireStyle!