Happening this Week
by Charlotte Penrose
NEXT GEN MUSICAL TALENT
June 9th & 10th, Friday & Saturday 8PM

A special performance: Songs by Ridiculously Talented Composers and Lyricists You Probably Don't Know But Should… Two-time Tony Award-winner William Finn returns by popular demand with the next generation of talented musical theatre writers. They share a concert of their newest songs with the help of four extraordinary singers, ridiculously talented in their own right. A funny, charming and insightful evening! $30-40
Boyd Quinson MainStage. 30 Union Street. Pittsfield MA. 413.326.8888


4TH ANNUAL RHUBARB FESTIVAL
June 10th, Saturday 9AM

Starting with a pancake breakfast at 9AM, the town of Lenox will be honoring one of the most underrated summer ingredients! The celebration and rhubarb sale will ensue at 10:30AM followed by a Chili Contest at 11AM and events all throughout the town for the rest of the day.
Events throughout Lenox. Check website for details.
Rhubard Sale. Lenox Library. 18 Main Street. Lenox MA.
While in Lenox discover our favorite things!


1ST ANNUAL FOOD TRUCK AND CRAFT BEER FESTIVAL
June 10th, Saturday 11AM-6PM

For the first time ever Stormville Airport will be hosting a festival showcasing the versatile creations of 15 different food trucks and over 40 beers. Your craft beer ticket gets you a souvenir glass and a chance to taste samples from the many local, regional and national breweries. The General Admission tickets gets you access to all of the food trucks, an Artisan Market which will include crafts and specialty food vendors as well as live music. $45 Craft Beer tickets, $5 General Admission.
Stormville Airport. 428 Route 216. Stormville NY.

CREATIVE COURAGE: ART & FEAR IN A TIME OF CHANGE
June 11th, Sunday 1-5PM

An "arts-community conversation" hosted by Jonathan Talbot answering the questions: How do the recent changes in our society impact our creative lives? How can we address these changes? and How can we support each other's creativity? $10 Suggested Donation
Arts Mid-Hudson. 696 Dutchess Turnpike. Suite F. Poughkeepsie NY. 845.454.3222.

CHASM: THE SLENDOR OF CHORAL MUSIC WITH PERCUSSION
June 11th, Sunday 4PM

Two of the area's most prestigious youth choirs will present a collaborative choral concert at the legendary Music Shed of the Yale Summer Music Festival. A massed choir of over eighty singers from the Berkshire Children's Chorus and Chorus Angelicus, joined by the professional, adult choir Gaudeamus range from ages 5-75. Contemporary choral music will showcase the different choirs and sounds of both musical organizations. The groups will combine for the finale with the performance of Graham Instrall's spirited piece, Chasm, a creative mass setting for voice and percussion.
The Music Shed. 20 Litchfield Road. Norfolk CT. 860.542.3000
While in Norfolk discover our favorite things!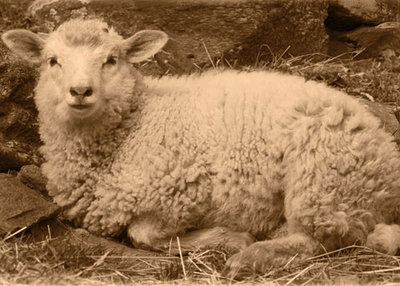 Have you attended one of our Happening This Week events recently? What did you think? We would love your feedback. Email: cpenrose@berkshirestyle.com
Share This with a Friend
Remember, friends don't let friends live without BerkshireStyle!