Happening this Week
by CHARLOTTE PENROSE
MINDFUL EATING & LIVING: LASTING RESOLUTIONS
January 5th, Saturday, 10AM - 12PM

The food of life is not only found on our plates (or a bag of take-out), but also within five integral life areas—rest, companionship, novelty, exercise and time spent in nature. Marlow Shami is a nature-based teacher, artist, healer and writer who has long promoted the healing connection between humans and the natural world. She will be giving a short illustrated talk delving into these five life sustaining "food" groups, guide you on a nature wisdom-based activity and complete the journey with a special guided meditation designed to relax, inform and inspired. $5 Nonmembers, Free Members.
White Memorial Conservation Center. 80 Whitehall Road. Litchfield CT. 860.567.0857


11TH ANNUAL TEA PARTY AND COOKIE CONTEST:
SIPS AND BITES
January 5th, Saturday, 11AM - 1PM

Ring in 2019 with friends, old and new, at an old-fashioned New Year's Tea Party hosted by the Gunn Historical Museum. Gather under the historic 1914 gilded ceiling mural by H. Siddons Mowbray and enjoy the live period music as you browse through Washington photo albums. You bring your tea cup, and they'll supply the tea and tea sandwiches. Meanwhile, the Gunn Cookie Contest will be going on—a chance for bakers of all ages to have their delicious creations judged by professionals! Submit three dozen of your finest home-baked cookies on a disposable plate at least 30 minutes before the tea party. Make sure to register in advance. Free.
Gunn Memorial Library. 5 Wykeham Road. Washington CT. 860.868.7586


CAT ON A HOT TIN ROOF: A "THRILLING REVIVAL"
January 5th, Saturday, 1 - 4PM

Tennessee Williams's 20th-century masterpiece Cat on a Hot Tin Roof was given new 21st-century life in a strictly limited season in London's West End in 2017. This "thrilling revival" (The New York Times) stars Sienna Miller as Maggie, Jack O'Connell (Unbroken) as Brick and veteran actor Colm Meaney breathing new life into the role of Big Daddy. On a steamy night in Mississippi, a Southern family gathers at their cotton plantation to celebrate Big Daddy's birthday. The scorching heat is almost as oppressive as the lies they tell. Brick and Maggie dance round the secrets and sexual tensions that threaten to destroy their marriage. With the future of the family at stake, which version of the truth is real—and which will win out? $18 General, $16 Member.
The Clark Art Institute. Auditorium. 225 South St. Williamstown MA. 413.458.2303


ORGANIC VEGETABLE GARDENING: FOR EARLY WORMS
January 10th - February 7th, Thursdays, 5:30 - 8:30PM

Designed for those starting or caring for a vegetable garden, this course introduces fundamentals like soil and nutrient management, bed preparations, seeding and planting and pest management. It also delves deeper into planning crop rotation schemes, seed selection and specific plant cultivation—all in the context of the different vegetable groups. Each week students will investigate a different vegetable family to insure all questions are answered about the cultivation of everyone from the Fabaceae family (peas, beens, other legumes) to the Apiaceaes (carrots, parsnips) and all the greens in between. The course runs for 5 weeks. $230 Non-Members, $220 Members.
Berkshire Botanical Gardening. 5 West Stockbridge Road Stockbridge MA. 413.298.3926
While in Stockbridge discover our favorite things!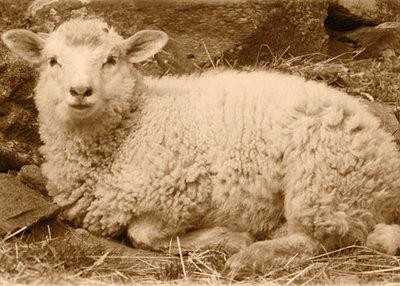 Have you attended one of our Happening This Week events recently? What did you think? We would love your feedback. Email: cpenrose@berkshirestyle.com
Share This with a Friend
Remember, friends don't let friends live without BerkshireStyle!