Happening this Week
by CHARLOTTE PENROSE
BYOB JEWELRY DESIGNING: SIPPING AND STRINGING
January 30th, Wednesday, 6:30 - 8:30PM

This is not your summer camp's arts and crafts jewelry making class. Working with semi-precious beads and findings, you'll be learning the skills of crimping, stringing, design, attaching clasps and tool usage. Even though it's January, you can brighten up your life with a shiny new necklace or bracelet and warm up the night at this BYOB adults only evening! $20 includes everything.
Village Center for the Arts. 12 Main Street. New Milford CT. 860.354.4318


THE LARAMIE PROJECT: 10 YEARS LATER
February 1st & 2nd, Friday & Saturday 7PM
February 3rd, Sunday, 2PM

Following the tragic and brutal murder of Matthew Shepard in 1998, ten members of Tectonic Theatre Project traveled to Laramie, Wyoming, to conduct interviews with the people of the town; conversations which would become the basis for The Laramie Project. Ten years later, members of Tectonic returned, revisiting the folks whose words riveted us, also speaking to the two murderers and Matthew's mother, Judy Shepard, for the first time. In looking at the long-term effect of the murder, they found a town wrestling with its legacy and its place in history, ultimately asking "how does society write its own history?" $15.50
The Warner Theatre. 84 Main Street. Torrington CT. 860.489.7180.


HELIA NATIVE NURSEY: WINTER WONDERLANDS
February 2nd, Saturday, 10AM - 4:30PM

You don't need a meteorologist (or me) to tell you that winters can be long, cold and dark in New England. Come to this day-long workshop to learn to create winter scapes that spruce up your garden and provide valuable winter food and habitats for songbirds and pollinators. Get insider tips like leaving the seed heads of perennial gardens through the winter and using fruiting trees and shrubs to create a songbird winter feeding habitat. This morning session will be followed by lunch (bring your own), and then you'll enjoy a beautiful wildlife tracking nature walk. $60.
Hello Native Nursery. 95 East Road. West Stockbridge MA. 413.528.1400.
While in West Stockbridge discover our favorite things!


TEDXNorthAdams: COMMUNITY IDEA(L)S
February 2nd, Friday, 12 - 7PM

Leaders in education, philanthropy, dance, farming and more, from all over North and South County, are speaking on their role in, responsibility to and cultivation of community. From looking at the baseline of how we define "community" and its role in our daily lives, to the ways we actively engage, discover, challenge and impact the communities in which we we reside. The event offers an opportunity to think bigger, focus intensely and interact in a deeper way than you would have before. $45.
MASS MoCA. 10 MASS MoCA Way. North Adams MA. 413.662.2111.


WHITE HART SPEAKER SERIES: THE EDGE OF ANARCHY
February 7th, Thursday, 6 - 7:30PM

The Edge of Anarchy from celebrated author Jack Kelly tells the dramatic story of the explosive 1894 clash of industry, labor and government that shook the nation and marked a turning point for America. He traces themes that could be taken from the headlines today—upheaval in America's industrial heartland, wage stagnation and festering conflict over race, immigration and inequality - a vivid account of the greatest uprising of working people in American history. Come listen to the author talk about the process of writing the book and lessons that can be learned from this period of our history. Free.
The White Hart Inn. 15 Under Mountain Road. Salisbury CT. 860.435.0030
While in Salisbury discover our favorite things!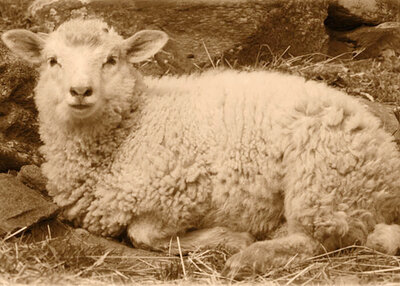 Have you attended one of our Happening This Week events recently? What did you think? We would love your feedback. Email: cpenrose@berkshirestyle.com
Share This with a Friend
Remember, friends don't let friends live without BerkshireStyle!