Happening this Week
by Charlotte Penrose
SPRING SEDUCTION: WOODCOCK'S SKY DANCE
April 12th, Wednesday 7-8:30PM

Join Pleasant Valley Caretaker and Hoffman Bird Club Leader Jonathan Pierce and Naturalist Dale Abrams to experience the beautiful aerial courtship display of the American woodcock. Walk through the meadows at dusk and listen and watch for the woodcock's performance on its breeding grounds, just before darkness envelops the sanctuary. With any luck, male woodcocks will be heard peenting from the tall grass before spiraling hundreds of feet into the night sky. Viewing the woodcock's sky dance is a natural spectacle not to miss. Dress warmly and bring binoculars if you have them. Recommended for ages 6 and above. $7 Adults, $5 members, children free.
Canoe Meadows Wildlife Sanctuary. Holmes Road btw. Cooper Parkway & Pomeroy Ave. Pittsfield MA. 413.637.0320

FOOD CHAINS: THE REVOLUTION IN AMERICA'S FIELDS
April 12th, Wednesday 6:30-8PM

In this expose, an intrepid group of Florida farm workers battle to defeat the $4 trillion global supermarket industry through their ingenious Fair Food program which partners with growers and retailers to improve working conditions for farm laborers in the United States. Registration requested online or by calling 860.355.1191 x2. Free.
New Milford Public Library. Memorial Hall. 24 Main Street. New Milford CT. 860.355.1191

OLLI DISTINGUISHED SPEAKER SERIES: OLIVIER MESLAY
April 15th, Saturday 2-3PM

The Osher Lifelong Learning Institute Distinguished Speaker Series features talks with leaders of the most important cultural institutions in the Berkshires. At this event Olivier Meslay of the Clark will be present to speak and answer questions. $15 general admission, $10 Berkshire Museum & OLLI members.
Berkshire Museum. 39 South Street. Pittsfield MA. 413.443.7171

CANS FOR A CAUSE: BEER TASTING 2017
April 15th, Saturday 6-8PM

High & Mighty Therapeutic Riding and Driving Center is hosting its 2nd Annual Beer Tasting featuring the drafts of Old Klaverack Brewey, S & S Farm Brewery and Chatham Brewing. The Center offers therapeutic riding instruction, teaches horse handling and assigns stable chores to foster self-development and team building for those with special needs. Tickets can be purchased on High & Mighty's website. All proceeds go to the Center for maintaining the facilities, animal care and the wonderful programming that they offer. $25
The Barn at Liberty Farm. 114 Ostrander Road. Ghent NY. 347.563.5766.

LUNCH & LEARN: DAVID WURTH OF CROSSROADS FOOD SHOP
April 17th, Monday 11AM-2:30PM

Join celebrated local chef David Wurth on Easter Monday and learn to create simple yet inspired dishes from his restaurant just across the street from Hillsdale General Store. Limited to just 10 people, the course offers hand-on teaching as you learn about seasonal ingredients, elegant simplicity and total deliciousness that mark his cuisine. $70
HGS Home Chef. 2635 Route 23. Hillsdale NY. 518.325.7000
While in Hillsdale discover our favorite things!



HAPPENING NEXT WEEK

Earth Day celebrations, crafts, lectures, workshops, music and more at the Dutchess County Farm & Home Center, Pleasant Valley Wildlife Sanctuary, Gunn Memorial Library, Berkshire Museum and throughout the TriCorner area!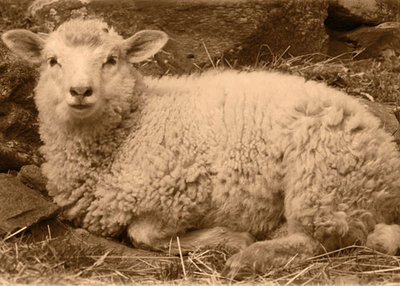 Have you attended one of our Happening This Week events recently? What did you think? We would love your feedback about the events we have included. Email: cpenrose@berkshirestyle.com
Share This with a Friend
Remember, friends don't let friends live without BerkshireStyle!