Happening this Week
by Charlotte Penrose
CLARK CONFERENCE: ECOLOGIES, AGENTS, TERRAINS
Opening Lecture: May 4th, Thursday 5:30-7PM
May 5th & 6th, Friday & Saturday All-day

Examining the place of art and its histories in the context of today's ecological crisis, the Clark is bringing together experts in myriad fields to broaden the parameters of discourse on the subject. The opening lecture, "Ghana ThinkTank (GTT) and WCMA: Turning the Tables on Climate Change," looks at the work of the GTT and its year-long collaboration with Williams College to solve our "developed" world problems at their think tanks in Indonesia and Morocco. Opening lecture is free and open to the public. Registration required for Friday and Saturday events.
The Clark Art Institute. Auditorium. 225 South Street. Williamstown MA. 413.458.2303

FLY OR DIE: A ROCK LEGEND
May 4th, Thursday 8PM

The legendary guitarist, composer and producer David Torn (think David Bowie, John Legend, Madonna) will perform a solo concert at St. Andrews Church in Beacon, NY. This performance will launch a live music series produced under the aegis of a new arts presentation cooperative, Elysium Furnace Works—a space designed to present the work of vanguard artists in settings as dedicated and uncompromising as the art itself. $20
St. Andrew's Church. 17 South Avenue. Beacon NY. 845.831.1369

WOOD WORKSHOP: CAN YOU HOLD YOUR LIQUOR?
May 5th, Friday 6-8PM

Make your own "4-Hole Tangle-Wood Table" at the Funky Phoenix in Pittsfield just in time for Tanglewood and picnic season! The perfect surface to serve your antipasto and securely hold 4 wine glasses. You'll be able to select a pre-cut and assembled reclaimed wood table to paint and accessorize as you please. Bring tea lights, small knobs or anything else you can think of to increase its functionality. $25
The Funky Phoenix Shop. 441 North Street. Pittsfield MA. 860.885.9995

CELEBRATE CINCO DE MAYO IN THE DEPOT
May 5th, Friday 6-8PM

May's First Friday in Washington Depot will be centered around the holiday it lands upon—Cinco de Mayo! Join the shop owners and community members as you enjoy micro-brews, latin eats and musical beats. Free.
Valley Spirit Cooperative. 6 Green Hill Road. Washington CT. 860.619.2788

REALLY: A PLAY BY JACKIE SIBBLIES DRURY
May 7th, Sunday 3:30PM

Through the experience of a young woman photographing her former boyfriend's mother following his passing, Really explores what we find in life, what we leave behind in death, and where both intersect. First premiered with the New York City Players in 2016, Time Out New York has called the play "an unnerving study of art as pollution, distraction from a world fast evolving beyond aesthetics." Sponsored by WAM: $20
No. Six Depot Roastery and Cafe. 6 Depot Street. West Stockbridge MA. 413.232.0205
While in West Stockbridge discover our favorite things!

DON'T MISS OUT
Tanglewood tickets now on sale. Lineup includes Sting, Yo-Yo Ma, James Taylor, Natalie Merchant,
Oldtone Roots Festival. Final day to purchase Early Bird tickets!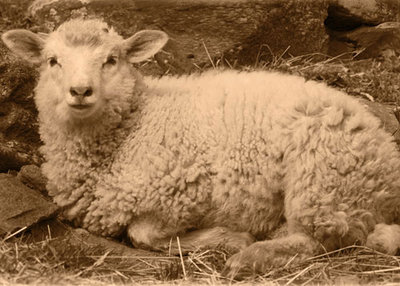 Have you attended one of our Happening This Week events recently? What did you think? We would love your feedback. Email: cpenrose@berkshirestyle.com
Share This with a Friend
Remember, friends don't let friends live without BerkshireStyle!