Happening this Week
by Charlotte Penrose
LANTERN WORKSHOP AND WALK
July 5th, Wednesday 1-4PM
July 6th, Thursday 8PM

Stop by the Clark on Wednesday afternoon to create your own illuminated masterpiece in preparation for the annual Berkshire Lantern Walk on Thursday, July 6th at 9PM. Guided by the expertise of the artists from the New England Puppet Intensive, they will provide reed and bamboo, but make sure to bring your own mason jar!
The Clark Art Institute. Visitors Picnic Tent. 225 South Street. Williamstown, MA. 413.458.2303

If you can't make it to the workshop on Wednesday, materials will also be provided on Thursday from 8-9PM before the lantern walk begins. Use your creation to light up path along the Pasture Trail up to Thomas Schütte's Crystal. Along the way, the performers from the New England Puppet Intensive will present a hill-side performance with abstract, illuminated objects inspired by the exhibition of Helen Frankenthaler paintings currently on view at The Clark, alongside local musicians playing an improvised score.
The Clark Art Institute. Lunder Center at Stone Hill. 225 South Street. Williamstown, MA. 413.458.2303


HUDSON VALLEY HOT AIR BALLOON FESTIVAL
July 7th-9th, Friday-Sunday, times vary

A record 25 hot air balloons will take to the skies in a dramatic and visual display. Don't worry—you can enjoy this event no matter what your comfort-level with heights is. For the adventurous there are helicopter rides and trips up in the hot air balloons. For those with a little more apprehension there are tethered hot-air balloon rides. And for those who like to keep their feet on the ground, the stunning view of all of these flying colors along with live music, a petting zoo, farmer's market, hayrides, a fireworks show at 9:30PM on both Friday and Saturday and more! Check the website for the full jam-packed schedule. $200 for limited number hot air balloon rides. Free morning sessions, $10 Friday & Saturday afternoons, $5 sunday afternoon.
Barton Orchards. 63 Apple Tree Lane. Poughquag, NY. 845.227.2306


OPEN STUDIO WEEKEND AT OMI INTERNATIONAL ARTS CENTER
July 8th-9th, Saturday-Sunday, times vary

From 8PM-Midnight on Saturday July 8th, Omi will open its weekend celebration with an evening of Dancing Under the Stars. Enjoy drinks, hors d'oeuvres and live energetic music overlooking the firefly-lit sculpture park in the company of their artists-in-residence and members of the upstate arts community. $25
Omi International Arts Center. Berenson Visitors Center. 1405 Country Route 22. Ghent, NY. 518.392.4747

The festivities begin again on Sunday from 11AM-1PM on the lawn of the Ledig House with a Country Brunch complete with mimosas, french toast and fresh fruit to fuel up for a day of art-seeking and exploration! $40 Members, $50 General.
Omi International Arts Center. Ledge House. 59 Letter South Road. Ghent, NY. 518.392.4747

Finally at 1PM the main event begins at the Studio Barns. View the works of 30 international artists that integrate seamlessly into the stunning landscape, and pay special attention to the what the artists-in-residence have spent the last 4 weeks creating. Free.
Omi International Arts Center. The Studio Barns. Intersection of CR22 and Letter South Road. Ghent, NY. 518.392.4747


THE SCHRADE-JAMES FAMILY
July 9th, Sunday 4PM

Three generations of Schrades and Jameses have graced the world with their immense talent and contributions to the music community, including founding the Sevenars Music Festival. They have attracted a loyal following of audiences and press whether at Lincoln Center, Wigmore Hall, Carnegie Hall or abroad, in chamber, solo and orchestral appearances. They are the first family to even be listed on Steinway's global artists roster (in addition to their individual listings) and the New York Times commended their "agile, intensely musical performances." A program for all musical preferences, it will include works by Bach, Paganini, Brahms, Liszt, Tchaikovsky, Gershwin-Grainger and more. Suggested donation $20.
Sevenars Academy. 15 Ireland Street. Worthington, MA. 413.238.5854


MICHAEL ANGELO: LOVE AND DEATH
July 9th, Sunday 6PM

Directed by David Bickerstaff, this film takes an in-depth look at what information we actually know about the tempestuous life of this renaissance genius, and who he was as a man. A cinematic journey from the print and drawing rooms of Europe, through the great chapels and museums of Florence, Rome and Vatican. Through expert commentary and Michelangelo's own words, the film takes a fresh look at an enigmatic man whose like is celebrated in every mark and every stroke he made, who seems so familiar to us through his work, and yet so elusive. $12 members, $14 non-members.
The Moviehouse. 48 Main Street. Millerton NY. 518.789.3408
While in Millerton discover our favorite things!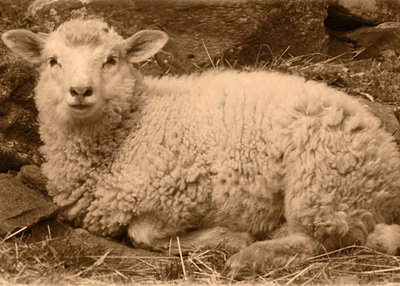 Have you attended one of our Happening This Week events recently? What did you think? We would love your feedback. Email: cpenrose@berkshirestyle.com
Share This with a Friend
Remember, friends don't let friends live without BerkshireStyle!