Happening this Week
by Charlotte Hunter Penrose
ROBERT RAUSCHENBERG: PERSONAL REFLECTIONS 
January 25th, Thursday 1-2:30PM 

Gallery owner, art aficionado and cultural icon Jane Eckert was a friend and long-time neighbor of Robert Rauschenberg. Surrounded by Rauschenberg's Ruminations suite freshly anointed to walls of the Mattatuck Museum's gallery, Eckert will share personal stories from their years as neighbors on Captiva Island shedding light on this series of paintings and the artist himself. Tea and scones will be served. Free. 
Mattatuck Museum 144 West Main Street Waterbury CT 203.753.0381

WINTER JAZZ SERIES: RISING STAR
January 26th, Friday 7PM & 9PM 

Being chosen as a semi-finalist in the prestigious 2010 Thelonious Monk International Jazz Vocal Competition is just one of the highlights of Dana Lauren's rising career. A chance meeting with Arturo Sandoval at the 2006 Newport Jazz Festival provided Dana with opportunities about which any young performer could only dream. In July 2007, Dana recorded her first CD titled Stairway to the Stars produced by and featuring Mr. Sandoval. Dana has had the honor of sharing the stage with Mr. Sandoval at the Arturo Sandoval Jazz Club in Miami, the New Orleans Jazz and Heritage Festival, Birdland, The Blue Note and Iridium in NYC and Sculler's Jazz Club in Boston. $29
Palace Theater. 100 East Main Street. Waterbury CT.203.346.2000 

THE MAGIC OF COMMUNICATION: SLIGHT OF HAND AND MOUTH
January 30th, Tuesday 7PM 

Communication is essential to all cooperation—from interpersonal relationships to international relations—but it is quite susceptible to error given the variety, complexity and nuances of language systems worldwide. Perhaps someone adequately equipped to address this mysterious human capability and necessity is one who spent much of his career reading verbal and physical cues from those around him to establish an effective line of communication. Former Illusionist Greg Dwyer has done just that and combines neuroscience and entertaining tales to share the secrets of communication and to challenge the audience to harness this natural gifts of our species to reach goals and enjoy fullness in life. Free. 
Oliver Wolcott Library. 160 South Street. Litchfield CT. 860.567.8030 

AROUND THE WORLD IN FOUR COFFEES: GIRLS WHO GROW
January 28th, Sunday 10-11:30AM

At an old train station right in West Stockbridge, a master roaster is fine-tuning the highest quality and most ethical green coffee beans found across the globe. This year, in a special series called "Campesinas," No Six Depot Roastery will be working exclusively with coffees grown by exceptional female growers in Central and South America. Join co-owner and master roaster Flavio on a trip from the heart of the operation and across four continents in a tasting of three classics as well as the newest blend—their Peruvian Campesina. Watch, taste, learn, smell, talk and most importantly enjoy as your travel from West Stockbridge to Bali, Kenya, India and Peru and back home again with a bag of the new Peru Campesina. Reserve your spot before the flight is entirely booked by emailing lisa@sixdepot.com! $12
No Six Depot Roastery and Cafe. 6 Depot Street. West Stockbridge MA. 413.232.0205
While in West Stockbridge discover our favorite things!

PAINT AND SIP: AND SKI AND EAT
January 28th, Monday 4:30-6:30PM

In this clever twist on the classic Paint & Sip evening, skiers can liven their après ski routine with some paint and a fresh canvas. One ticket gets you a One Day Lift pass, plenty of food and all painting materials for your forthcoming masterpiece "Downhill Skier" (or, snowboarder). Quite the incentive for lukewarm skiers to embrace the cold and hit the slopes! Tickets cost $40 Season Pass holders, $100 for others.
Ski Butternut. 380 State Road. Great Barrington MA. 413.205.8346
While in Great Barrington discover our favorite things!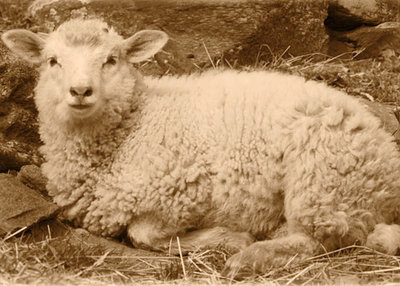 Have you attended one of our Happening This Week events recently? What did you think? We would love your feedback. Email: cpenrose@berkshirestyle.com
Share This with a Friend
Remember, friends don't let friends live without BerkshireStyle!