Happening this Week
by CHARLOTTE PENROSE
UNDERGROUND RAILROAD GAME: HIDDEN TRUTHS
March 1st, Thursday 8PM

Named one of the top ten theatre experiences of 2016 by the New York Times, Underground Railroad Game is a vivid, piercing piece of experimental performance from Philadelphia-based company Lightning Rod Special. Over its rapid-fire 75 minutes, the piece toes the line between sketch comedy show and excruciating American history lesson, set in a middle school classroom. Lightning Rod Special's raucous performance earned them the 2017 Obie Award for Best New American Theatre Work, one of the highest honors in the field. By tearing down barriers of political correctness and challenging the contemporary liberal interracial dialogue, Underground Railroad  excavates hidden—and often ugly—truths about race, identity, and historical memory. $10
Williams College. '62 Center for Theatre and Dance. 1000 Main Street. Williamstown MA. 413.597.2425

LYLE LOVETT AND SHAWN COLVIN: ACOUSTIC COOING
March 2nd, Saturday, 8PM

Come join long-time friends Lyle Lovett and Shawn Colvin as these two master performers and songwriters take the stage to share a set of acoustic music and decades of stories. Lyle Lovett hardly needs an introduction…actor, composer, singer, winner of four Grammy awards, gifted storyteller, barrier- and genre-breaking artist and charismatic performer. Complimenting his grit is the soul soothing music of Shawn Colvin. Also a Grammy Award Winner, Colvin is a mainstay of the singer-songwriter genre with moving live performances that have earned her much praise since her breakout album in 1998. Together, they're musically sublime and, as always, with an acoustic performance comes harmony and intimacy. $32-72
Warner Theatre. 68 Main Street. Torrington CT. 860.489.7180

MEET. PLAY. FLOW: SAMPLING OF SELF-CARE
March 3rd, Saturday, 9AM - 3PM

Brought back by popular demand, RT Fact's Meet. Play. Flow. is an all-day wellness event offering classes every 30 minutes in everything from Pilates to hula hoop and belly dancing. Many of the local instructors who participated last year will return to introduce the vast array of wellness practices available in our richly enriching area. Between the juicing, massage therapy, handcrafted flower essence workshop and a private studio space for meditation, you are assured a relaxing day to luxuriate in self-care and self-love. Attendees will have all-day access to the practices, services and classes offered and the proceeds of the event will be matched by RT Facts and donated to the ambulance squads of Kent and Cornwall. $35
RT Facts. 8 Old Barns Road, Kent CT. 860.927.1700
While in Kent discover our favorite things!

BLUEBIRD NEST BOX BUILDING: HABITATS BY HUMANITY
March 3rd, Saturday, 1 - 2:30PM

Come help build must-needed nest sites for cavity nesting birds! Participants in this family-friendly workshop will assemble pre-cut bluebird nesting box kits and take one home with them for their backyard friends. The nest boxes are suitable nest sites for other small, cavity-nesting species including Tree Swallow, House Wren, Black-capped Chickadee, Tufted Titmouse, and White-breasted Nuthatch. Workshop participants will also learn where and how to place their boxes in the right habitat! If you are unable to attend this weekend, there is another workshop on Saturday March 17th for building nests for kestrel and wood ducks. $20-25 Adults, children free with paying adult
Pleasant Valley Wildlife Sanctuary. 472 West Mountain Road. Lenox MA. 413.637.0320
While in Lenox discover our favorite things!

DIGGING DEEPER:
LANDSCAPE ARCHITECTURE AND THE CREATIVE PROCESS
March 4th, Sunday 11AM

In a series of vignettes chosen from her book, award-winning Connecticut landscape architect Susan Cohen reveals the specific (and often unexpected) design inspirations of twenty one leading landscape architects now working across the globe. Following each project from the initial spark of creativity through to stunning completion she offers insight into celebrated projects that include: a roof garden at the Museum of Modern Art in New York inspired by a French film made in the 1950s, a drought-resistant landscape in California inspired by a Van Gogh painting, a campus plaza in Israel inspired by desert wadis, and a Shinto shrine garden in Japan designed by a Zen Buddhist priest. $30-35.
Cary Institute of Ecosystem Studies. 2801 Sharon Turnpike. Millbrook NY. 845.424.6500
While in Millbrook discover our favorite things!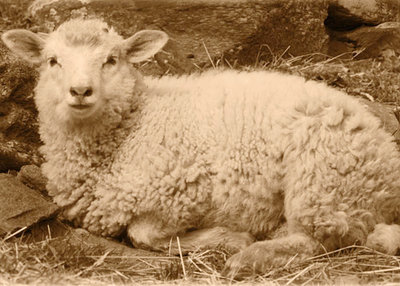 Have you attended one of our Happening This Week events recently? What did you think? We would love your feedback. Email: cpenrose@berkshirestyle.com
Share This with a Friend
Remember, friends don't let friends live without BerkshireStyle!