Happening this Week
by CHARLOTTE PENROSE
MARC MARON:
JEWS, COMEDY AND THE SECULAR JEWISH ART OF INTIMACY
April 12th, Thursday, 7PM

Raw, honest and thought-provoking are just a few of the characteristics describing famed comedian, actor and podcast host Marc Maron's writing and performing. Born in New Jersey to a Jewish family, he has become a legend in the stand-up community appearing on all the major television talk show hosted by the likes of Charlie Rose, Bill Maher, David Letterman and Jimmy Kimmel. In his glowingly reviewed podcast, WTF with Marc Maron, he offers compelling monologues and incisive interviews with such iconic personalities as Keith Richards, Terry Gross, Robin Williams, Conan O'Brien and President Barack Obama. Now watch in person as he is interviewed by Jeffrey Israel, the Assistant Professor of Religion at Williams College and offers his hilarious insights into the world of comedy, being a Jewish comedian and the comedy inspired by his Jewish background. Certainly worth the trek to Williamstown! Register in advance. Free.
Williams College. '62 Center for Theatre & Dance. 1000 Main St. Williamstown MA. 413.597-2425

NEW ENGLAND ORCHARD REVIVAL:
RESURECTING THE HEIRLOOM APPLE
April 14th, Saturday 9:30-11AM

This informative and entertaining presentation will touch on New England's tradition of apple production, practical lessons in heirloom revival and tastings of recently developed varieties to see if apples can be included in your garden design. Bringing your old apple tree back to life and fruitful production requires vision, a bit of thoughtful commitment and consistent upkeep—well worth it for an austere and delicious addition to your garden. $30 Members, $35 Nonmembers.
Hollister House Garden. 300 Nettleton Hollow Road. Washington CT. 860.868.2200

SPRING PASSAGE MEDITATION: A MINDFUL STROLL
April 14th, Saturday, 10AM

Breathe in the sun, the warm air and the new season during this guided meditation and walk led by Marlow Shami. White Memorial Conservation Center is poetically inviting participants to softly enter the woodland and slowly amble with the soft moss underfoot, murmuring pines above and the birds above who announce your arrival. Walking through the forest is a multi-sensory experience that can help relieve us of our own busy brains to let the heart do the thinking and the mind do the feeling. Free for Members, $5 for Nonmembers.
White Memorial Conservation Center. 80 Whitehall Road. Litchfield CT. 860.567.0857

INTRODUCTION TO GARDENING ORGANICALLY:
FRUITS OF A COMMUNITY
April 14th, Saturday 10:30AM-12PM

Join our Canoe Meadows Community Garden to enjoy the opportunity to grow vegetables in the most scenic community garden in the Berkshires. New garden members must register for the free Introduction. Workshop is great skill-builder for new gardeners and those who could use a refresher as well. Instructors share benefits of organic gardening and how to incorporate this approach in your garden. 6-month Community Garden Membership is $35 for Mass Audubon Members, $50 for nonmembers and the workshop is Free.
Pleasant Valley Wildlife Sanctuary. 472 West Mountain Road. Lenox MA. 413.637.0320
While in Lenox discover our favorite things!

LIFELONG LEARNING: OLLI CLASSES BEGIN!

No tests, no grades and no prerequisites, OLLI's classes are designed for those who enjoy learning, meeting interesting people and exploring the Berkshires and beyond. Classes are held throughout the Berkshires and here are a few of the courses happening in South County. Four Renaissance Women: History and Scandal is a series of four lectures offering a tantalizing look into the lives and scandals of the influential Isabella D'Este Gongaza, Lucrezie Borgia, Caterina Sforza and Bianca Capello. Bernard Berofsky, Professor Emeritus in Philosophy at Columbia University and Editor-in-Chief of the Journal of Philosophy, will be teaching a six session course called Free Will and The Self that will explore self-determination of self-government through the readings of Rene Descartes, John Locke, David Hume and Immanuel Kant. Back by popular demand are Today's Headlines led by the former President of OLLI offering an opportunity to voice opinions on current national and international issues and the Berkshire Performing Arts Review that offers a preview of the 2018 season at both the premier and lesser known venues in Berkshire county. Register online or in person. $50 for 1 class, $95 for 2-3 classes and $125 for unlimited courses.
Locations throughout North & South Berkshire Counties. See website for details.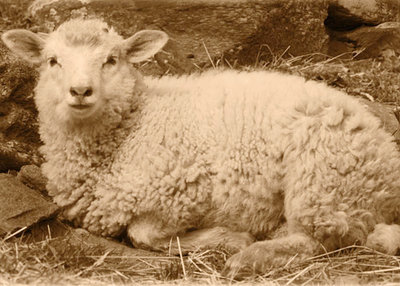 Have you attended one of our Happening This Week events recently? What did you think? We would love your feedback. Email: cpenrose@berkshirestyle.com
Share This with a Friend
Remember, friends don't let friends live without BerkshireStyle!