Happening this Week
by CHARLOTTE PENROSE
FAILURE IS AN OPTION: AN ANIMATED LIFE
May 2nd, Wednesday, 8PM

Comedian H. Jon Benjamin, the lead voice behind hit animated television series Bob's Burgers and Archer, is helping make us all feel better about our own missteps in his new book, Failure Is An Option: An Attempted Memoir. The book chronicles some of his favorite fails which range from a young H. Jon being "unable to deliver a sizzling fajita" to a romantically challenged H. Jon, being unable "to quantify a threesome." Mr. Benjamin advocates for all of us to embrace our failures, and free ourselves from the constant grind towards what our failure-averse society calls success. The event includes a copy of his book and an opportunity for us all to laugh at ourselves. $32
Olin Hall. Bard College. 35 Henderson Circle Drive. Red Hook NY. 845.758.7900


DARING WOMEN: THREE NIGHTS OF WAM

THE VIRGIN TRIAL: A TUDOR QUEENS TRILOGY
May 3rd, Friday, 7:30-9PM

Last fall I had the privilege of attending the WAM production of The Last Wife, and look forward to playwright Kate Hennig's gripping follow-up piece in her Tudor Queens Trilogy. Reimagining the scandalous and little-known story of Elizabeth the First before she was Queen, Hennig continues her exploration of sexual politics, victim shaming, consent, the extraordinary abilities of Henry VIII's daughters and the first legally recognized female heirs to the throne. $25
Shakespeare & Company. 70 Kemble Street. Lenox MA. 413.637.3353
While in Lenox discover our favorite things!

ALISON LARKIN LIVE!: THE ENGLISH AMERICAN
May 4th, Saturday, 7:30PM
May 5th, Sunday, 2PM & 7:30PM

WAM presents…. Known on both sides of the Atlantic as the English American, Alison Larkin— comedienne, award-winning audiobook narrator/producer and bestselling author of The English American—will be premiering her brand new one woman show Alison Larkin LIVE! right here in the Berkshires. Ms. Larkin will talk about her adoption by British parents, her reunion with her American birth mother (her takeaway being that everyone should be adopted so they can meet your parents when you're old enough to cope with them), life in the Berkshires, England, America, parenting and how to brew that perfect cup of tea. Buy a VIP ticket and meet Larkin during a post-show champagne reception on Saturday night or go to the Saturday matinee for a post-show panel. $60 VIP, $30 Tickets.
Shakespeare & Company. 70 Kemble Street. Lenox MA. 413.637.3353
While in Lenox discover our favorite things!


MOOSEWOOD RESTAURANT: HALF A CENTURY STRONG
May 6th, Sunday, 11AM-2PM

It's hard to picture your average home kitchen without a Moosewood Restaurant cookbook there on the shelf. Now in its fifth decade, Moosewood is still churning out its excellent farm-to-table fare that served as an enormous influence on how we approach cooking today throughout America. Chef David Hirsch will focus on the vegetarian dishes from the latest cookbook The Moosewood Restaurant Table as the group will prepare, sample and discuss the meals from the book. As it has for almost half a century, the cookbook provides ways to cook at home that will save time yet deliver nutritious, delicious meals. $95
Hunt Hill Farm. 44 Upland Road. New Milford CT. 860.355.0300

BUY TICKETS FOR NEXT WEEK'S…
TREAT YOURSELF: NATURAL BEAUTY WORKSHOP
May 12th, Friday, 12-2PM

Only a few spots available for local beauty expert and gifted makeup artist Kellie Parsons' hands-on complete natural beauty routine workshop. Using Jane Iredale's mineral makeup line—another local beauty maven—each participant will learn to apply makeup under Kellie's expert guidance and one lucky attendee will get to be the class model for Kellie to demonstrate on! Take home an Iredale gift, enjoy a discount on any product purchased the day of the event. $75
The Village Herbalist. 1 John Street. 3rd Floor. Millerton NY. 518.592.1600
While in Millerton discover our favorite things!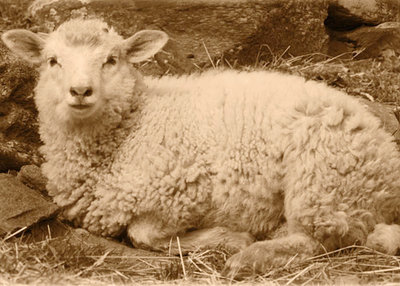 Have you attended one of our Happening This Week events recently? What did you think? We would love your feedback. Email: cpenrose@berkshirestyle.com
Share This with a Friend
Remember, friends don't let friends live without BerkshireStyle!