Happening this Week
by CHARLOTTE PENROSE
413 HEART FESTIVAL: THE BERKSHIRE'S BEST
August 16th - 19th, Thursday

Pack a summer's worth of entertainment into four nights with 413 Heart's incredible line-up of events at Dalton's stylishly remodeled Stationery Factory. On Thursday enjoy a night of dance, including a performance by Albany Berkshire Ballet, followed by a legendary Friday music night. Johnny Irion— grandchild of John Steinbeck, and partner of Sarah Lee Guthrie, grandchild of Arlo Guthrie—will release and perform his newest album after a music awards ceremony. Saturday night brings a staged reading of Tamarack House by nationally renowned and Berkshire-bred screenwriter and playwright Michael Dowling with favorite local actors Richard Kline, Christopher Innvar and Jeff Kent. And finally on Sunday, the next generation of performers will conclude the festival with performances from the Dalton Ballet Studio and Youth Alive Performance Arts. Free during the day. $45 for all four nights of performances, $20 for Thursday and Friday night events and $15 for Saturday night.
The Stationery Factory. 63 Flansburg Avenue. Dalton MA. 413.329.5499

ALWAYS…PATSY CLINE: AMERICA'S SWEETHEART
August 17th - September 3rd, Dates & times vary

One of the most produced musicals in America, Always…Patsy Cline, is a tribute to the legendary country singer based on the true story of her lifelong friendship with Louise Seger, a fan and housewife from Houston, TX. Little House on the Prairie's Alison Arngrim plays Louise, disarming the audience with some of that Texas honky tonk charm and humor. Broadway's Carter Calvert shines as Patsy with her powerhouse vocals that also hit notes of tenderness characteristic of Patsy Cline. Louise serves as the narrator, telling audience all about the day when she first met Patsy at Houston's Esquire Ballroom and of their correspondence that ensued until Cline's untimely death at age 30. The musical includes over 30 of Patsy's hits like "Crazy," "I Fall To Pieces," and "She's Got You." $15 - $40.
The Sharon Playhouse. 49 Amenia Road. Sharon CT. 860.364.7469
While in Sharon discover our favorite things!

MOVING PICTURES: HISTORY OF HAND-DRAWN ANIMATION
August 18th, Saturday, 1:30PM

Curator of Exhibitions at the Norman Rockwell Museum, Jesse Kowalski, is taking you from 1912 to 1990 with animated film clips, interviews and documentary footage to tell the story of the emergence of animated film. From odd experimental films to cartoon shorts to Saturday morning cartoons, animation on screen has evolved alongside (and perhaps because of) its most beloved characters—Mickey Mouse, Betty Boop, the Flintstones and Scooby Doo. Concurrently as the laws, social changes and evolution in technology change, animation moved from the silver screen to the tv screen and now to your iPad screen. Free with Museum admission.
Norman Rockwell Museum. 9 Glendale Road - Route 183. Stockbridge MA. 413.298.4100
While in Stockbridge discover our favorite things!

FACT INTO FICTION: JAWS BY PETER BENCHLEY
August 19th, Sunday, 1PM

Before Steven Spielberg's game changing movie, there was the best-selling novel by Peter Benchley and before the novel, there were the fishing expeditions off Nantucket that inspired the iconic image of the triangular fin cutting through the water. Nat Benchley, Peter's brother, shared in these expeditions and will be opening up about the book, the film and the science of shark studies in the 21st century after a screening of the movie. Let an insider take you under to see the captivating beginnings of this phenomenon and the inspiring nature that lurks underneath it all. $10
Upstate Films. 645 Montgomery Street - Rte. 9. Rhinebeck NY. 845.876.2515

MATISSE'S GARDEN: COLLAGE PROGRAM FOR CHILDREN
August 21st, Tuesday, 10-11:30AM

One of my fondest art memories is a youth art class where we made Matisse cutouts and assembled them in wonderfully bright collages. Though no longer aged 7-10 (suggested age for participation) I was thrilled to see that local artist Kara Smithwill, inspired by the book Mastisse's Garden, is teaching a class about Henri Matisse's working process and the technique of "painting" with paper. In the first part of the workshop participants will experiment with mixing paint colors on the paper that will be used for collages and then set about exploring the gardens of Naumkeag, looking with an artist's eye for the natural shapes, forms, patterns to be found in nature. Fresh with that experience in mind, the group will return to work, cutting out organic shapes from the painted papers.
Naumkeag. 5 Prospect Hill Road. Stockbridge MA. 413.298.8138
While in Stockbridge discover our favorite things!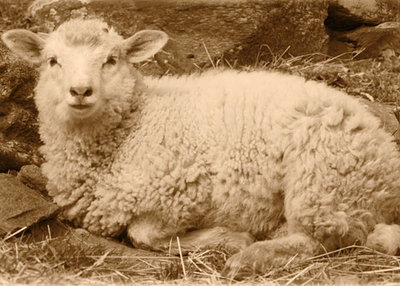 Have you attended one of our Happening This Week events recently? What did you think? We would love your feedback. Email: cpenrose@berkshirestyle.com
Share This with a Friend
Remember, friends don't let friends live without BerkshireStyle!