Happening this Week
by CHARLOTTE PENROSE
BRIAN REGAN: A COMEDIAN'S COMEDIAN
October 19th, Friday, 8PM

On this matter, everyone seems to be in agreement. Critics, fans and fellow comedians agree: Brian Regan is one of the most respected and entertaining comedians in the country. His rave reviews include Entertainment Weekly describing him as "your favorite comedian's favorite comedian" and Vanity Fair declaring him "the funniest stand-up alive." His 30-plus years in the business have been founded on the strength of his material alone. Regan can be seen in his Netflix special, Brian Regan: Nunchucks and Flamethrowers and has a second Netflix special slated for release next year. Now he comes to the Warner Theatre so you can see what all the fuss is really about, and I promise, you'll be in agreement too. $40-$60.
Warner Theatre Main Stage. 68 Main Street. Torrington CT. 860.489.7180


THE CAMPAIGN AGAINST KNOWLEDGE
October 19th, Friday, 7:30PM

Tom Nichols is a professor, a Sovietologist, author and a five-time undefeated Jeopardy! champion. He was a fellow at the Carnegie Council for Ethics in International Affairs and the John F. Kennedy School of Government at Harvard University. He has been described as one of "the most eloquent conservative voices against President Trump" and wrote a 2018 USA Today opinion piece titled "I'm Still a Republican, But My Party Needs to be Fumigated." No matter your political views, this lecture presented by the Salisbury Forum is about "The Campaign Against Knowledge — The Threat to Democracy." As the Washington Post prints at the top of each edition of their paper, "Democracy Dies in Darkness" no matter which way your political leanings. Free
Housatonic Valley Regional High School. 246 Warren Turnpike. Falls Village CT. 860.824.5123
While in Falls Village discover our favorite things!

2ND ANNUAL DOG DAY: NEW PRESTON BENEFIT
October 20th, Saturday, 1- 4PM

After last year's success, the town of New Preston is hosting its 2nd Annual Dog Day Benefit—a fete dedicated to the love of dogs. The Puparrazi will be there snapping glamour shots for the 2019 Dogs of New Preston Calendar. Get everyone ready for close-up portraits as your dog's face could end up in the calendar that benefits the wonderful Little Guild Shelter in West Cornwall.
DK Schulman Design. 15 East Shore Road. New Preston CT. 860.868.4300
While in New Preston discover our favorite things!

EDWARD ALBEE'S OCCUPANT: AN ARTIST'S PORTRAIT
October 20th, Saturday,

The Aglet Theatre Company, under the direction of Thomas Gruenewald, is presenting Edward Albee's play Occupant, a touching, humorous and honest tribute to the unapologetically flamboyant New York sculptor Louise Nevelson. A pioneer for free-thinking females everywhere, and one of the greatest artistic minds of the 20th century, her life was one marked by intrepid artistic triumphs as well as deep inner turmoil. In the play, both her public accomplishments and private emotional conflicts are examined by an unnamed interviewer who questions the posthumous Nevelson with unabashed scrutiny. From this unique vantage point, Nevelson answers with clarity as Albee explores one of his most common themes: our unreliability as narrators of our own lives and the place where language, illusion and truth collide. $30 Adults, $20 Students. Cash or check only.
Dewey Memorial Hall. 91 Main Street. Sheffield MA. 860.435.6928
While in Sheffield discover our favorite things!

FILM COLUMBIA 2018: WORLD CLASS CINEMA
October 20th - 28th, Saturday - Sunday, Times Vary

FilmColumbia offers film buffs an incredible array of film screenings, many of which will not be released in theaters for months, and filmmaker events at great venues around Chatham. Past festivals have featured many films that have gone on to garner industry and critic awards and nominations. This year's films including a Palme d'Or nominee at the Cannes Film Festival and the winner of the Grand Jury Prize for Best Documentary, World Cinema at Sundance. Kicking off the festival will be four international films showcasing the award-winning work of actor and Columbia-country resident Brian Cox. Just a few highlights from the exceptional and extensive line up include: an insider's look at the shady truth underneath all the glamour of Studio 54 that includes present-day interviews with club co-founder Ian Schrager in what Variety has called a "thrilling and definitive documentary;" the ever-popular Shorts Program; and Everbody Knows, the new film by the masterful Iranian filmmaker, Asghar Farhadi, starring Penelope Cruz and Javier Bardem that opened this year's Cannes Film Festival. General Admission for most films is $13. See Crandell Theatre Website for more information.
Locations throughout Chatham NY.
While in Chatham discover our favorite things!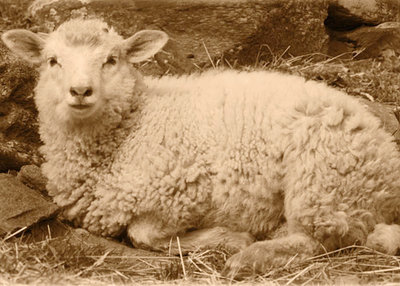 Have you attended one of our Happening This Week events recently? What did you think? We would love your feedback. Email: cpenrose@berkshirestyle.com
Share This with a Friend
Remember, friends don't let friends live without BerkshireStyle!