Happening this Week
by CHARLOTTE PENROSE
HAUNTED TOURS AND MORE:
SPOOKY TIMES AT HANCOCK SHAKER GROUNDS

October 25th - 27th, Thursday - Saturday, Times vary

Haunted Hancock tours offer a spell-binding journey by lantern-light down the dark halls and paths where you'll discover the Brick Dwelling's ghostly activity, tales of close encounters and the secrets of the Shaker's spiritualist movement. Were the Shakers really mediums? Do their spirits remain? Will 'The Lady in Black' reveal herself? Come see for yourself at one of the oldest historic sites in the Berkshires. A few time slots are already completely booked so make sure to reserve your spot quickly! $30

October 27th, Saturday, 10AM - 4PM

Halloween at Hancock is a family-friendly day with something for everyone. There will be trick-or-treating throughout the property with spooky stories, fortune telling, broom rides, bobbing for donuts, pumpkin decorating and other frightfully fun activities. Meanwhile adults can enjoy "The Best and The Wurst", a beer and brat bash with live music, serving local brews and regionally sourced old-world and Shaker-style meats and sausages. Free with admission ticket.
Hancock Shaker Village. 1843 West Housatonic Street. Pittsfield MA. 413.443.0188


BREAKPOINT:
RECKONING WITH AMERICA'S ENVIRONMENTAL CRISES
October 26th, Friday, 7PM

On a cross-country trip Cary Institute Ecologist, Jerry Jackson, and award-winning journalist, Steve Chapple, interviewed hundreds of farmers, fishermen, scientists and policymakers. The result is the book Breakpoint: Reckoning with America's Environmental Crises. The journalists use storytelling to reveal environmental breakpoints that threaten our well-being and introduce steps that can minimize risk, improve lives and preserve our country's future. At this talk Jackson will discuss the environmental threats facing the US, ways that communities are aiming to achieve greater environmental stability and practical solutions we can all implement Free
Cary Institute. 2917 Sharon Turnpike. Millbrook NY. 845.677.7600
While in Millbrook discover our favorite things!


NORFOLK TOUR-DE-FOREST
October 27th, Saturday, 8AM Registration, 10AM Start

In the picturesque village of Norfolk at the historic Norfolk Curling Club, the riders of the first-ever Tour-de-Forest will set off on their 13-mile bike ride through Great Mountain Forest. Rather than a race, this is a recreational ride with stops along the way that will include historical facts and information about this beautiful working forest. While learning about the 6,000+ acres of forestland, make sure to have your card punched at each stop to be entered into a raffle. Enjoy cider donuts, cider, apples and even try your hand at curling during an open house after the race. Proceeds from event support the ongoing development of Norfolk "Rails to Trails" and the Great Mountain Forest's mission to encourage the investigation, research, discovery and application of knowledge for forest lands and natural resources. $40 Adults, $20 Teens, Free for children 12 & under.
Norfolk Curling Club. 70 Golf Drive. Norfolk CT. 860.307.1487
While in Norfolk discover our favorite things!


TOWARDS A NEW RECONSTRUCTION:
LAND, RACISM AND ECONOMIC EMANCIPATION
October 27th, Saturday, 1 - 5PM

For this year's 38th Annual E.F. Schumacher Lecture, Leah Penniman and Ed Whitfield will expound on W.E.B. Du Bois' beliefs about the integral role that economic inequality plays in social inequality and discuss their efforts to work towards economic and interrelated social justice. Ms. Penniman, the co-founder of Soul Fire Farm, is working to end racism in the food system and will present her talk, "Farming While Black: A Legacy of Innovation and Resistance." Mr. Whitfield, co-founder and co-managing director of the Fund for Democratic Communities, will speak to his work building investment structures that support community self-determination. $25.
Saint James Place. 352 Main Street. Great Barrington MA. 413.528.1737
While in Great Barrington discover our favorite things!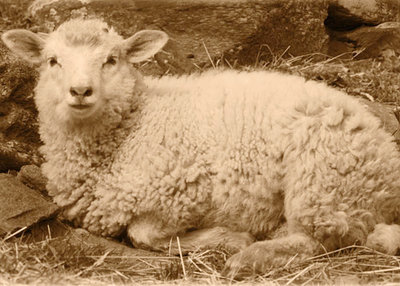 Have you attended one of our Happening This Week events recently? What did you think? We would love your feedback. Email: cpenrose@berkshirestyle.com
Share This with a Friend
Remember, friends don't let friends live without BerkshireStyle!