Harvest Festivals
One of the delights of living in the Berkshires is autumn! Visitors come from all over the world to look at our gorgeous foliage. We have researched harvest festivals so you may join in the exciting celebrations of this glorious season.
SEPTEMBER 22-23
Lenox, Massachusetts
39th Lenox Apple Squeeze and Harvest Festiva is one of the most famous and memorable "squeezes" of the season. Join local shops, restaurants, artisans, musicians, farm stands and performers as Lenox celebrates the apple harvest with a street festival for all ages.
Saturday & Sunday, September from 10AM-5PM
SEPTEMBER 29-30
Litchfield, Connecticut
The Litchfield Historical Society's first Apple Harvest Festival September 29, 1-5PM in the newly-opened Tapping Reeve Meadow. Tours of the site, crafts, lawn games, historical demonstrations, live music, and an apple pie contest; 82 South Street, Litchfield.
North Adams, Massachusetts
The 63rd Annual Fall Festival and Foliage Parade; this year's parade theme is "Year of Dog" so be sure to bring along your furry friend. September 30, Parade 1PM, Main St., Saturday. September 29, 12-5PM, first annual Brew 'N' Chew event: Local brews served up in the beer tent, including a growler holding contest, local restaurants and food trucks on-site, hot dog-eating competition, crafts vendors and more.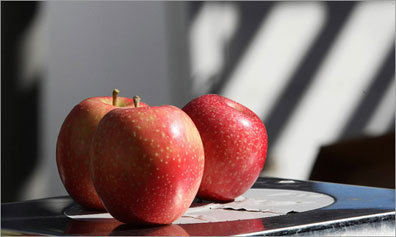 Hancock, Massachusetts
The Country Fair at Hancock Village provides workshops, demonstrations, a quilt show and raffle, a hot sauce contest, kid-friendly activities range from face painting and crazy balloon creations to egg tosses and chicken races. The village is open both days, 10 AM-5 PM; 1843 West Housatonic St., Pittsfield MA, 01201. Admission.
OCTOBER 5-7
Stockbridge, Massachusetts
Berkshire Botanical Garden Harvest Festival with popular family activities, live entertainment, food and craft vendors, a farmers' market, a plant and bulb sale and a Haunted House.
Saturday & Sunday, October 6 & 7, 10AM-5PM, 5 West Stockbridge Road. Admission $7 for adults, children under 12 admitted free.
Bethlehem, Connecticut
14th Annual Connecticut Garlic & Harvest Festival; fresh garlic and farm produce, garlic specialty food vendors, crafts, garlic food court, garlic growing lectures, cooking demonstrations, live entertainment, amusements. October 6–7, 10AM-5PM, Bethlehem Fairgrounds, Route 61. Admission charged
Salisbury, Connecticut
The Salisbury Fall Festival takes place over Columbus Day Weekend. Activities throughout the town include a pancake breakfast, craft and artisans, vendors, live music, hay rides and beer tasting. October 5-7. See schedule for each day.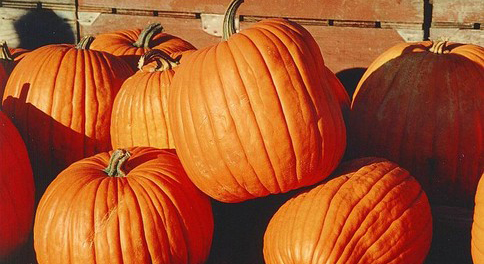 Warren, Connecticut
Warren Fall Festival. Garden tractor pull, antique tractors, pumpkin cannon, WAMOGO timber team and Vo Ag events, blacksmith, rummage sale, demonstrations, crafts, vendors, chain saw carving, live music both days. Saturday and Sunday, October 6 & 7 from 10AM- 5PM (rain or shine), Warren Woods.
Saturday & Sunday, October 10th & 11th, 10AM-5PM (rain or shine).
OCTOBER 13-14
Hudson, New York
12th Annual Pumpkin Walk, family fun, 4-6 PM; Pumpkin Walk, 6-8PM, Columbia-Greene Community College, Mental Health Association of Columbia Greene Counties, Inc., 4400 State Route 23, Hudson. Tickets $5 in advance, (call 518-828-4619, ext. 302), $6 at event. October 13.
OCTOBER 27- 28
Kent, Connecticut
38th Annual Kent Pumpkin Run. The five mile run begins at noon and the USATF certified course starts and finishes at Kent Green in front of Town Hall. Join the festivities at the start/finish area - music, refreshments, face painting, Halloween fun and much more. Post- race party for all!. October 28.