Berkshire Kitchen
The Season of Silver & Gold
by Jane Worthington-Roth
Sometimes it just takes a little glitz to make a holiday meal shine. Whether you are celebrating Hanukkah, Christmas or New Years, accenting your table and your recipes with some silver or gold is sure to bring lots of compliments. I like to alternate from year-to-year, sometimes setting a table with frosted snow-like candleholders and silver accents and other years I like a more formal setting with gold. Be sure to set the table with lots of candlelight to make the effect really glisten.

It's easy to incorporate fanciful metals into your meal as well by purchasing some "edible gold leaf" or "edible silver leaf" – easily found online at Amazon.com. Although the full sheets of leaf may be a bit difficult to work with, you can buy edible metallic flakes in an easy-to-use shaker.

Begin the evening with a glass of champagne accented with a dash of gold or silver flakes. Your guests will love how the bubbles make the flakes dance in the glass! For dessert, serve a flourless chocolate cake with a sparkling top and perhaps some good old-fashioned Goldwasser liquor as an after-dinner drink.

Flourless Chocolate Cake with a Gilded Top

2 sticks butter, plus a little extra for the pan
1 pound semisweet chocolate chips
1 cup milk
7 large eggs, separated (save the whites for another recipe – perhaps a nice meringue!)
Confectioners sugar
Edible gold or silver flakes
Special equipment: 9 inch springform pan, parchment paper

Heat the over to 350 degrees. Line the bottom of the springform pan with parchment. Butter the paper and sides of the pan so the cake won't stick

1. Melt the butter in the microwave, then let it cool to room temperature.

2. In a medium saucepan, carefully heat the chocolate chips with the milk, stirring constantly until the chocolate is melted. Pour into a large mixing bowl.

3. Alternating, add portions of the butter and egg yolks (one at a time) and beat on low speed just until each addition of the butter is absorbed. You don't want to overbeat and turn the mixture into a froth.

4. Pour the mixture into the prepared springform pan, place the pan on a cookie sheet to catch any drips, and bake for 25 minutes. This is a very dense cake, and because it contains no leavening agent such as flour and baking soda – it will not rise. The cake will still appear a bit "soupy" in the middle, but this is fine – it will continue to set as it cools.

5. Let the cake cool completely on a wire rack, then place into the refrigerator for a couple of hours to chill and firm up.

6. When ready to serve, run a knife around the edge of the cake and invert on the serving platter. Carefully remove the parchment paper then dust with a little confectioners sugar, and decorate with a dusting of edible flakes.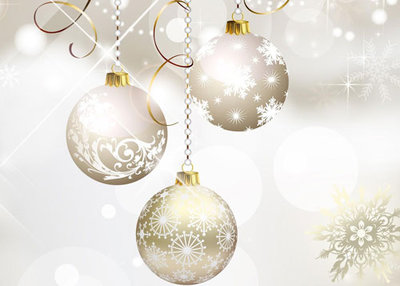 Share This with a Friend
Remember, friends don't let friends live without BerkshireStyle!