Sharon Playhouse July 2021
Sponsored by Sharon Playhouse
DANCING DREAM - ABBA TRIBUTE
Saturday, July 10 - 8PM
DRIVE-IN STAGE
The Tribute to ABBA, the greatest pop supergroup from Sweden, that ruled the music world in the 70's and still holds the title of one of the best pop groups in the world ever. DANCING DREAM from New York City pays the tribute to the legendary Swedish group honoring their legacy.  Every show electrifies audiences of all ages with the best hits Mamma Mia, Dancing Queen, Take a Chance, Fernando and many more. The New York City based touring tribute act was founded by two European singers in 2009 in hopes of transporting nostalgic audiences back to the happy and groovy times of the 70s.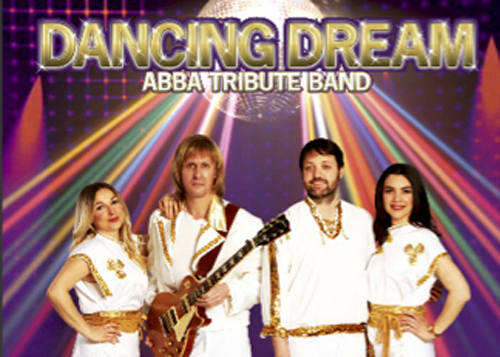 CACOPHONY DANIELS - DRAG DARLING
Saturday, July 17 - 8PM
PATIO CABARET STAGE
Cacophony Daniels is thrilled to make her Sharon Playhouse debut! Known as the Belty Broad From Broadway, she's a live-singing drag darling from New York City who has toured internationally with her cabarets including Wanna Bette?, her tribute to Bette Midler, and Under The C, her tribute to the late Howard Ashman for which she received a 2017 Bistro Award. You may also have seen Cacophony as the prissy 'Queen Bee' on The Mysteries of Laura opposite Debra Messing on NBC. Along with being seen in LGBTQ travel destinations such as Fire Island, Provincetown and Puerto Vallarta, Cacophony makes regular appearances at Stonewall, The Duplex, Don't Tell Mama and aboard Atlantis Cruises. She performs live every Tuesday on Facebook, YouTube, and Twitter for home audiences.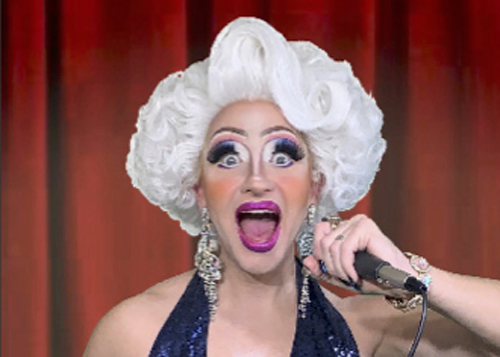 MOTOWN UNDER THE STARS
Saturday, July 24 - 8PM
DRIVE-IN STAGE

Back by popular demand is the return of our original show created by Barrie Kealoha featuring the songs, sounds and moves of the best of Motown returns with old favorites, new songs and all new staging.
THE EMERALD TRIO
Sunday, July 25 - 2PM
PATIO CABARET STAGE
Join the Emerald Trio on this exciting, exotic journey exploring Broadway medleys from your favorite shows, music depicting the otherworldliness of an African desert, Tango, and upstate NY (country hoedown! Written by our own James Sheppard) ending with a fiery arrangement of Stravinsky's Infernal dance. Comprised of veteran Broadway Musicians with extensive orchestral and recording experience, the award winning EMERALD TRIO strives to present programs drawing from their diverse backgrounds, incorporating cabaret, theater, jazz, world music and unknown, seldom performed works.

 WALKIN' AFTER MIDNIGHT - STARRING CARTER CALVERT
Friday, July 30 - 8PM
PATIO CABARET STAGE
Go behind the scenes with Broadway Star and Star of Always Patsy Cline(opposite Alison Argrim at the Sharon Playhouse). Carter Calvert has gained rave reviews and accolades all over the country for her portrayal of this legendary country icon. She captures Patsy Cline's iconic musical style perfectly while infusing informative storytelling, humor and personal stories that will charm and delight audiences of all ages. Hits include Crazy, Waking After Midnight, I Fall To Pieces, She's Got You and many more!