Taconic Lodge
SPONSOR UCE FINE BUILDERS
UCE Fine Builders has recently been awarded this year's HBRA of Connecticut's HOBI Award for Best Custom Home in the 9,000-10,000 square foot category for the pictured Taconic Lodge project. The HOBI Awards recognize excellence in new construction, remodeling, home technology, sales and marketing, land development, and home financing.
Taconic Lodge was envisioned in the tradition of the Adirondack Great Camps that embodied the late 19th century pursuit of Naturalism.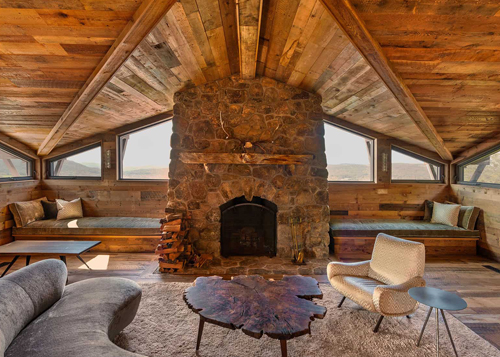 Influenced heavily by the Arts and Crafts movement, these expansive lodging compounds were designed to blend with their natural surroundings, offering rustic yet luxurious retreats for the Gilded Age to enjoy the remote American wilderness without leaving behind the comforts of civilization.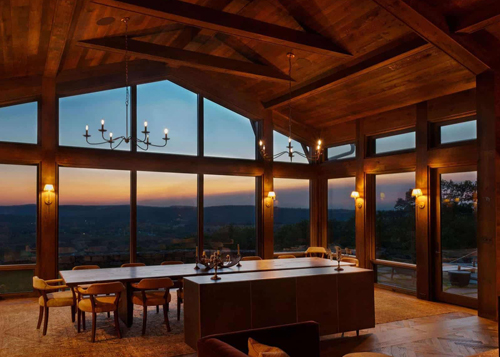 The Taconic Lodge marries these cultural and architectural paradigms with a deceptively simple and decidedly modern plan. Though the 20,000 square foot structure is over 200 feet in length, it is experienced through a series of intimate and enveloping spaces.
These rooms frame broad views to the farm valley below and mountains beyond and are designed as fantastic environments in which to escape.