Grander View
SPONSORED BY UCE FINE BUILDERS
Long, linear, and positioned on a ridge, this Connecticut home offers intimate views of its immediate forest setting and wooded valley beneath. The 3,400 GSF single-story house features cedar siding and modern full-height windows and doors, blurring the boundaries between inside and out.
Wooden posts break up the interior and assemble its simple, but charming, grid-like form: with the carport and guest quarters on one side, and the primary residence on the other, the arrangement exposes the grand outdoors and pool on the south side.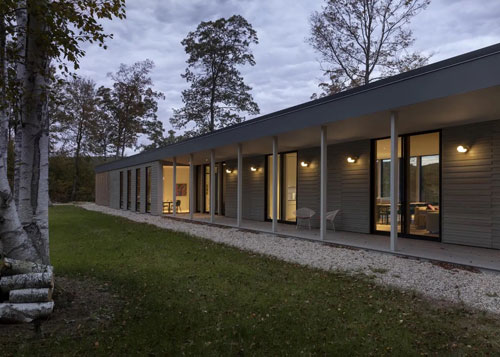 A central foyer and the sheltering private forest peacefully nestle this custom home away from the hustle and bustle of the big city, offering a quiet respite for its residents.