Strawberry Rhubarb Pie
I do love the slightly tart bite of rhubarb; I regularly nibble on a few nubs of it in the pie-making process. On its own, its absolutely a polarizing flavor, though it is one I truly enjoy. I like tart. I like sour. In 8th grade, I could totally eat a few WarHeads without making a face.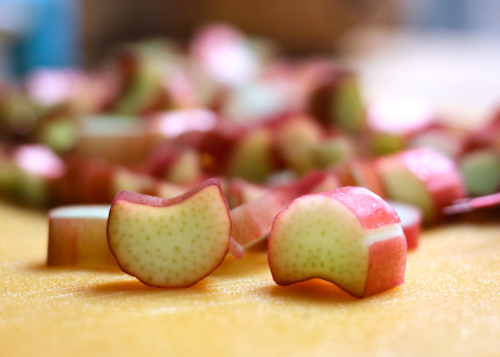 Ingredients:
– 1 pie crust or shell, pre-made or homemade
– 1 & 1/2 cups rhubarb, chopped into bite-sized pieces
– 1 & 1/2 cups strawberries, diced
– 1/2 – 2/3 cup sugar, to taste
– 2 tablespoons flour or 1 tablespoon cornstarch
– 1 tablespoon apple cider vinegar
– Dash of cinnamon
Before We Get Started…
– Be sure to have a baking sheet handy to bake the pie on top of; the baking process can release a lot of moisture from the strawberries and rhubarb, and it may or may not spill over the crust.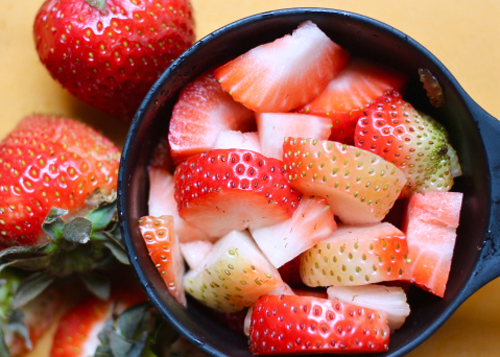 Directions:
Preheat oven to 375°F. If you have a pre-made pie crust, set aside. If you are creating a homemade pie crust, prepare crust according to your directions.

Mix rhubarb, strawberries, sugar, flour or cornstarch, vinegar, and cinnamon in a large bowl until thoroughly combined.

Pour fruit mixture into pie crust; bake for 40–45 minutes or until edges of pie are golden brown. Remove from oven and cool on rack.
Editor's note: We are reposting this review and photos - with some modifications - and many thanks to Allison. Please visit her blog at the address below.