Celebrate the Season
We hope you enjoy our rundown of holiday events in the region. Just click on the titles and you will link directly to each event site for further information. This is a glorious time to live (or visit) where we do! All of us at BerkshireStyle wish you a season filled with peace, happiness and, above all, love.

WEEKEND OF DECEMBER 2-4

Christmas Town Festival
Friday December 2. 5-10PM, Saturday December 3 10AM-4PM.
Celebrate the holiday in the town dubbed "The Christmas Town" for the annual Christmas Town Festival featuring buildings and churches decorated and brimming with holiday crafters and delicious food.
Phone 203.266.7510 Extension 300
On The Green.Bethlehem. CT.06751

Family Holiday Concert
Kicks off Williamstown's Holiday Walk weekend with a festive concert featuring Latin Grammy award-winner and popular children's music artist Mister G.
Friday December 2 @ 6:30PM
Phone: 413.458.2303
Clark Art Institute.225 South Street.Williamstown, MA.01267

Making Spirits Bright
Friday December 2 - Sunday December 4
Town Tree Lighting Friday night followed by late night shopping.
Saturday Holiday Stroll in downtown with caroling and more.
Phone: 413.637.3646
Town of Lenox. MA. 01240

Stockbridge Main Street at Christmas
Friday December 2 - Sunday December 4
The town of Stockbridge transforms into a Norman Rockwell painting celebrating what is considered by many the quintessential small New England Town. Main Street is decorated with holiday wreaths and festive lights, complete with vintage automobiles. Activities include horse drawn rides and a visit from Santa.
Phone 413.298.5200
Main Street.Stockbridge.MA.01262

Williamstown Holiday Walk
Saturday December 3
Join us for holiday festivities with traditional New England flair.  Old-fashioned caroling, horse-drawn carriage rides, a Reindog Parade, a Penny Social and Santa Claus.
Phone 413.458.9077
Williamstown.MA.01267

Winter Walk 2016: Phil Kline's Unsilent Night
Saturday December 3 from 5PM-8PM
A magical community musical parade composed by Phil Kline.
Phone: 518.822.1438
Basilica Hudson.110 South Front Street.Hudson.NY.12534

A Festival of Lessons and Carols
Sunday December 4 @ 7PM
Phone: 860.435.4423
Hotchkiss School.11 Interlaken Road.Lakeville.CT.06039

Berkshire Botanical Garden Holiday Marketplace
Saturday December 3 & Sunday December 4 10AM - 5 PM
Gallery of wreaths, decorations for table and home, seasonal plants and blooms, decorative swags and greens and a selection of unique gifts from regional vendors.
Phone 413.298.3926
50 West Stockbridge Road.Stockbridge.MA.01262

Monastery Christmas Festival Fair
The organic-artisanal vinegars based on an ancient medieval monastic recipe are crafted from different types of wines and spices, as well as pure local apple cider plus other food products.
Friday December 3 & Saturday December 4. 10AM-5PM
246 Barmore Road.LaGrangeville.NY.12540


WEEKEND OF DECEMBER 9-11
Melissa Etheridge's Holiday Trio
Don't miss this rare opportunity to see Melissa in her very first and intimate performance
performing holiday classics and fan favorites.
Friday December 9 @ 8PM
Phone: 413.528.0100
The Mahaiwe Performing Arts Center.14 Castle Street.Great Barrington.MA.01230
Messiah Sing-in
Program will include the Christmas portion plus the Hallelujah Chorus.
Friday December 9 @ 7:30PM
Phone: 860-355-5930
St Andrew's Church.1 North Main Street.Kent.CT.06757
Holiday Shop, Sip and Stroll
Saturday, December 10 from 3PM-7:30PM
http://southernberkshirechamber.com/assets/files/2016-Holiday-Stroll-Tree-Decorating-form.pdf
Warm your hands and feet as you dance, stroll the town, take the hayride to view the Live Windows,sing with the Steiner Chorus at the Menorah and Tree Lighting.
Phone: 413.528.4284
Great Barrington.MA.01230
Nutmeg's Nutcracker
Saturday December 10 @ 2PM & 7PM, Sunday December 11 @ 2PM
Set the Christmas Season with the richness and joy of The Nutcracker as performed by the Nutmeg Conservatory.
Phone: 860.489.7180
Warner Theatre.68 Main Street.Torrington.CT.06790
New Preston Winter Walk
The windows in every shop, all surrounded with balsam garlands and twinkling lights will dazzle with enticing displays.
Saturday December 10 from 2PM-5PM
Phone:860 868-0066
New Preston.Connecticut.06777
Berkshire Concert Choir
A family Christmas program, a return engagement at Ventfort Hall Mansion and Gilded Age Museum that will be decorated for the holidays.
Sunday December 11 @ 2PM 
Phone: 413.637.3206
104 Walker Street.Lenox.MA.01240
Search for Santa
Sunday December 11 @10AM
Oh no! Santa is lost at the Cobble. And we need you help to find him!
Phone: 413.298.3239 x3013
Bartholomew's Cobble.Sheffield.MA.01257
Wintert Songfest
Sunday December 11 from 3PM-5PM
The concert includes early and modern carols, "Winter" from Joseph Haydn's
The Seasons
and Pyotr Ilyich Tchaikovsky's
Nutcracker Suite.
Bard College Conservatory of Music.Annandale-on-Hudson.NY.12504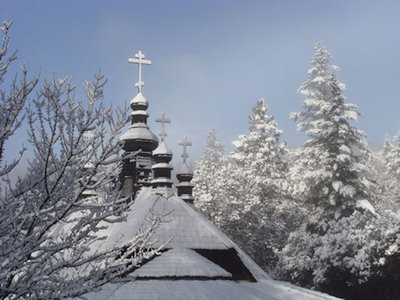 WEEKEND OF DECEMBER 16-18
Songs of the Season
Friday December 16 @ 7:30PM
Samantha Tailora & Ron Ramsey
Phone: 413 212 4459
American Legion.41 Wendell Avenue.Pittsfield.MA.01202
DECEMBER 23
Holiday Stomp: The Hot Sardines
Friday December 23 8-10PM
"One of the best jazz bands in NYC today" (Forbes) makes their debut with a big, brass-filled concert of yuletide classics with a jazz twist.
Fisher Center at Bard College.
Phone: 845-758-7900
Bard.Annandale-on-Hudson.NY.12504
DECEMBER 29-31
In Dulci Jubilo/Sweet Rejoicing:Early Baroque Christmas Music
Crescendo Vocal Ensemble & Period Instrument Players.
Thursday December 29 6PM
Phone: 860.435.4866
Bard College at Simon's Rock.Great Barrington.MA.01230
Berkshire Bach: Bach at New Year
Saturday December 31 @ 6PM
Featuring Berkshire Bach Ensemble and Kenneth Cooper, Director
Phone 413.528.0100
Mahaiwe Performing Arts Center
14 Castle Street.Great Barrington.MA.01230
ONGOING EVENTS
Festival of Trees: Coming Home for Christmas
Saturday November 19 - December 3
Gala Party December 3 from 5PM-7PM.
Phone 860.435.9851
17 Cobble Road.Salisbury.CT.06068
Now Playing: Festival of Trees 2016!
November 19 - December 31
This annual holiday event features over 100 twinkling holiday trees bedecked in film world finery, reflecting this year's movie theme.
Phone: 413.443.7171
Berkshire Museum.39 South Street.Pittsfield.MA.01201
Norman Rockwell's Spirit of the Holiday
November 23 - December 4
In celebration of the season, Norman Rockwell Museum presents the exhibition
Spirit of the Holidays
, and a weekend of holiday programming.
Phone 413.931.2290
Norman Rockwell Museum 9 Glendale Road Stockbridge MA 01262
The Turn of the Scrooge
November 25 - December 11 2016
Phone: 800 838 3006
All the familiar characters – and maybe a few new ones – as The Loons return with their own zany spin on the classic holiday tale.
6 Town Hall Place.Ghent.NY.12075
Berkshire Scenic Railway Museum's Hoosac Valley Train Ride
The Tinseling™, a Christmas themed event, seeks to capture a moment in time and a sense of nostalgia by evoking 1955 Christmas.
Phone: 413.637.2210
98 Crowley Avenue.North Adams.MA.01240
Charlie Brown Christmas
December 10 - December 22
A Christmas Carol promises a night to remember for the entire family with performances of this favorite holiday classic.
Phone 413.997.4444
Colonial Theatre.111 South Street.Pittsfield.MA.01201
Berkshire Grown Holiday Farmers' Markets
Great Barrington Markets & Williamstown Markets
December 17 - February 18 , 2016
Phone: 413-528-0041
Monument Valley Middle School.Stockbridge.MA.01230
Williams College Field House.Williamstown.MA.01267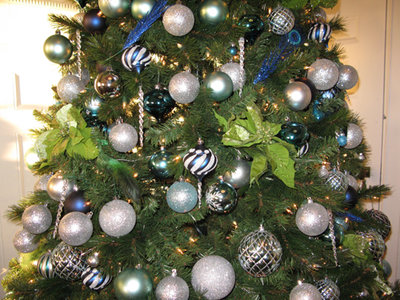 Share This with a Friend
Remember, friends don't let friends live without BerkshireStyle!