Our Favorite Things
Celebrate the Season
We hope you enjoy our rundown of holiday events in the region. Just click on the titles and you will link directly to each event site for further information. This is a glorious time to live (or visit) where we do! All of us at BerkshireStyle wish you a season filled with peace, happiness and, above all, love.

WEEK OF NOVEMBER 24

Messiah Sing In
Saturday, November 25, at 4PM
Frank Nemhauser, accompanied by the Berkshire Bach Players, conducts a seasoned instrumental ensemble of professional musicians. Bring your own score, borrow or buy one at the door. 
Phone 413.528.9555
First Congregational Church
251 Main Street Great Barrington MA 01230

WEEK OF DECEMBER 1

Christmas Town Festival
Friday December 1 from 5-10PM, Saturday December 2 9:30AM-4PM.
Celebrate the holiday in the town dubbed "The Christmas Town" for the annual Christmas Town Festival featuring buildings and churches decorated and brimming with holiday crafters and delicious food. WFSB anchor Nicole Nalepa will be the honorary emcee at the 6 p.m. opening ceremony on Friday.
Phone 203.266.7510 Extension 300
On the Green. Bethlehem. CT.06751

Williamstown Holiday Walk
Saturday December 1. Starts at 10AM
Includes such events as the Run with the Reindeer 5K Fun Run, Habitat for Humanity Tree Showcase, Gingerbread Cookie decorating, holiday crafting, store specials and more.
Saturday December 2 from 9AM-4PM
Sunday December 3 from 9AM-4PM
84 Spring St, Williamstown, MA 01267

Making Spirits Bright
Friday December 1 - Sunday December 3
Town Tree Lighting Friday night followed by late night shopping.
Saturday Holiday Stroll in downtown with caroling and more. Saturday and Sunday, 10AM-4PM Holiday Tour of eight venues decorated for season. Sunday, 3PM, Holiday Concert, Trinity Church, Lenox
Phone: 413.637.3646

Stockbridge Main Street at Christmas
Friday December 1 - Sunday December 3
The town of Stockbridge transforms into a Norman Rockwell painting celebrating what is considered by many the quintessential small New England Town. Main Street is decorated with holiday wreaths and festive lights, complete with vintage automobiles. Activities include horse drawn rides and a visit from Santa.
Phone 413.298.5200
Main Street.Stockbridge.MA.01262

Berkshire Botanical Garden Holiday Marketplace
Saturday December 2 & Sunday December 3 from 10AM - 5 PM
Gallery of wreaths, decorations for table and home, seasonal plants and blooms, decorative swags and greens and a selection of unique gifts from regional vendors. Early buying for BBG members only from 10-11AM.
Phone 413.298.3926
50 West Stockbridge Road.Stockbridge.MA.01262

21st Anniversary Hudson Winter Walk
Saturday December 2 from 5-8PM
Hudson Hall's annual holiday celebration when the mile-long historic main street is transformed into a winter wonderland of music, performance, food, holiday shopping and family fun. Choristers, Santa clause in a horse-drawn sleigh, an exhibition of photographic portraits, stage performances, reindeer, fireworks, Santa's Village, and more.
Phone: 518.822.1438
Hudson Hall.327 Warren Street.Hudson NY.12534

Wreath Making Workshops
Saturday December 2 & Sunday December 3 from 9AM-12PM, from 1-4 PM
Come make a beautiful wreath with freshly cut greens, cones, berries and ribbon.
Family sessions will be held 1-4 PM on Saturday and 9AM to noon on Sunday. Children under age 8 can make their own wreaths on folding frames with pre-cut greens. Children 8-12 can cut their own greens and wire them to a frame with their parents.
Adult sessions will be held 9AM-Noon, Saturday and 1-4PM Sunday.
To register contact  jean@greatmountainforest.org.
GMF's Visitor Center. 200 Canaan Mtn. Rd. Falls Village.CT.06031

A Celtic Family Christmas
Saturday December 3 at 7 PM
Natalie MacMaster and Donnell Leahy, fiddle virtuosos, and their families will guide listeners into a Cape Breton Christmas celebration.
Phone: 413.528.0100
The Mahaiwe Performing Arts Center.14 Castle Street.Great Barrington.MA.01230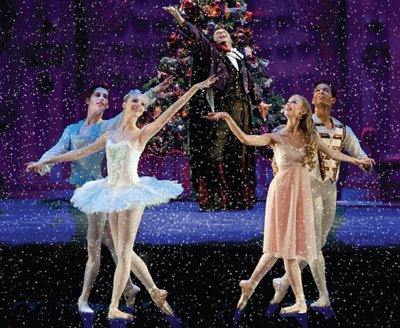 Festival of Lessons and Carols
Sunday December 7 at 7PM.
Phone: 860.435.4423
Hotchkiss School.11 Interlaken Road.Lakeville.CT.06039
WEEK OF DECEMBER 8
Messiah Sing In
Friday December 8 at 7:30PM
Program will include the Christmas portion plus the Hallelujah Chorus.
Phone: 860-355-5930
St Andrew's Church.1 North Main Street.Kent.CT.06757
Nutmeg's Nutcracker
Saturday December 9 at 2PM & 7PM; Sunday December 10 at 2PM
Set the Christmas Season with the richness and joy of The Nutcracker as performed by the Nutmeg Conservatory.
Phone: 860.489.7180
Warner Theatre.68 Main Street.Torrington.CT.06790
New Preston Winter Walk
Saturday December 9 from 1-5PM
The windows in every shop, all surrounded with balsam garlands and twinkling lights will dazzle with enticing displays.
Phone: 860.868.0066
New Preston.Connecticut.06777
St. Ann Sings
Saturday, December 9 at 6:30PM
St. Ann Church ushers in the Christmas season with "St. Ann Sings! A Christmas Spectacular."
413.637.0157
134 Main St.Lenox.MA
Hudson Holiday House Tour
Saturday December 9 from 2-5PM
The House Tour allows visitors to view five historic homes, and all with walking distance of Warren Street. A benefit for the Hudson Children's Book Festival, it is sponsored by The Hudson Lodging Association.
Kent Hollow Holiday House Tour
Sunday, December 10 from 12 to 4:30PM
Kent Historical Society tour of seven 18th- and early 19th-century structures. Advance tickets ($45) are available on website and at Heron Gallery, Kent Wine & Spirit, and the Kent Town Clerk's Office; day of tour ($60) at Swift House, 12 Maple Street, from 11AM.
Kent.CT.06757
Holiday Shop, Sip and Stroll
Saturday, December 13 from 2-8:30PM
Warm your hands and feet as you dance, stroll the town, take the hayride to view the Live Windows, sing with the Steiner Chorus at the Menorah and Tree Lighting.
Phone: 413.528.4284
Great Barrington.MA.01230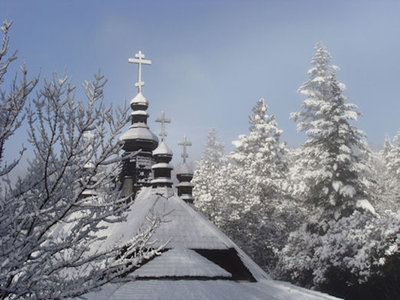 WEEK OF DECEMBER 15
Winter Songfest
Sunday December 16 at 8PM
Co–presented by Bard Conservatory and Bard Music Program featuring the Symphonic Chorus with musicians from the Conservatory Orchestra, The Orchestra Now, and the Graduate Vocal Arts Program. James Bagwell, conductor; Fisher Center, Sosnoff Stage
Phone: 845.758.7196
Bard College Conservatory of Music.Annandale-on-Hudson.NY.12504
Berkshire Concert Choir
Sunday December 18 at 3PM 
The Berkshire Concert Choir and Zion Lutheran Church present Yule for Fuel, a benefit concert for the Pittsfield Area Council of Congregations Emergency Fuel Fund.
Phone: 413.442.3525
65 East St.Pittsfield.MA.01201
WEEK OF DECEMBER 29
Three Wise Kings Follow a Star
Crescendo Vocal Ensemble & Period Instrument Players.
Thursday December 29 at 6PM, Saint James Place, Great Barrington, MA; December 30, at 3PM, Trinity Church Lime Rock, Lakeville
Crescendo Vocal Ensemble with soprano and Baroque guitarist Salome Sandoval, and Latin American and Baroque period instruments, directed by Christine Gevert.
Phone: 860.435.4866
Bard College at Simon's Rock.Great Barrington.MA.01230
Berkshire Bach: Bach at New Year
Sunday December 31 at 6PM
Featuring Berkshire Bach Ensemble and Kenneth Cooper, director
Phone 413.528.0100
Mahaiwe Performing Arts Center
14 Castle Street.Great Barrington.MA.01230
ONGOING EVENTS
Festival of Trees
Saturday November 18 - December 2, Thursdays, noon to 4PM; Fridays, noon to 6PM
Gala Party December 2 from 5-7PM.
Phone 860.435.9851
Noble Horizons 17 Cobble Road.Salisbury.CT.06068
Wonderful, Whimsical Festival of Trees
November 18 – January 7
See holiday trees depicting a spectacular toy land, a lighthearted garden party, an amusing fun house, or even an enchanted castle. Trees will be decorated with bountiful collections of holiday keepsakes or medleys of trinkets, like curio cabinets: dreamlike, surreal and extraordinarily odd.
Phone: 413.443.7171
Berkshire Museum.39 South Street.Pittsfield.MA.01201
Norman Rockwell's Spirit of the Holiday
November 22 – January 29
In celebration of the season, Norman Rockwell Museum presents the exhibition Spirit of the Holidays, and a weekend of holiday programming December 3 & 4.
Phone 413.931.2290
Norman Rockwell Museum 9 Glendale Road Stockbridge MA 01262
Berkshire Scenic Railway Museum's Hoosac Valley Train Ride
Saturdays and Sundays through December 17 Saturdays, 1,3,5 & 7PM; Sunday, 1,3 & 5PM
The Tinseling, a Christmas-themed event, seeks to capture a moment in time and a sense of nostalgia by evoking 1955 Christmas.
Phone: 413.637.2210
98 Crowley Avenue.North Adams.MA.01240
A Christmas Carol
December 9-December 22 at 7PM
A Christmas Carol promises a night to remember for the entire family with performances of this favorite holiday classic.
Phone 413.997.4444
Colonial Theatre.111 South Street.Pittsfield.MA.01201
Berkshire Grown Holiday Farmers' Markets
Great Barrington Markets & Williamstown Markets
December 16 - February 17
Phone: 413-528-0041
Monument Valley Middle School.Stockbridge.MA.01230
Williams College Field House.Williamstown.MA.01267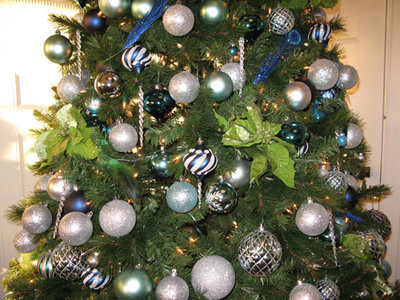 Our Favorite Things is a tasting menu of the beautiful, stylish, imaginative and unusual things that bring luxury and well-being to everyday life.
Share This with a Friend
Remember, friends don't let friends live without BerkshireStyle!