Celebrate the Season
We hope you enjoy our rundown of holiday events in the region. Just click on the titles and you will link directly to each event site for further information. This is a glorious time to live (or visit) where we do! All of us at BerkshireStyle wish you a season filled with peace, happiness and, above all, love.
WEEK OF NOVEMBER 24
WREATH & SIP
November 24, December 8, 2-4PM,
Hancock Shaker Village, floral designer Jed Thompson leads the session, using fresh Fraser fir, juniper, pine, and other natural materials—some foraged from Hancock Shaker Village's property. While crafting, enjoy a glass of wine and snacks. Tickets $80 ($72 members) included materials, wine and appetizers and may be purchased online or by calling 413.443.0188.
7th ANNUAL KENT HOLIDAY CHAMPAGNE STROLL
Friday and Saturday, November 29 and 30 from 4-7:30PM.
Twenty-five distinctive shops serve champagnes and other bubblies and offer special promotions.
MESSIAH SING IN
Saturday, November 30 at 4PM
Frank Nemhauser, accompanied by the Berkshire Bach Players, conducts an instrumental ensemble of professional musicians. Bring your own score, borrow or buy one at the door. First Congregational Church, 251 Main Street, Great Barrington, MA Phone 413.528.9555
WEEK OF DECEMBER 1
BERKSHIRE BOTANICAL GARDEN HOLIDAY MARKETPLACE
Friday, December 6, 6-9PM
Celebrate with libations while previewing BBG's collection of designer wreaths showcased inside the Leonhardt Galleries at BBG's Center House followed by a festive sit-down meal and live auction Tickets $150 for BBG members; $175 non-members; 413.320.4794 for reservations. Space limited.
MESSIAH SING IN
Friday December 6, 7:30PM
Program will include the Christmas portion plus the Hallelujah Chorus.
860.355.5930
St Andrew's Church.1 North Main Street.Kent.CT.06757
CHRISTMAS TOWN FESTIVAL
Friday December 6 from 5 - 10PM
Saturday December 7 from 8:30AM - 4PM.
Celebrate the holiday in Bethlehem, the town dubbed "The Christmas Town" for its annual Christmas Town Festival featuring buildings and churches decorated and brimming with holiday crafters and delicious food. Phone 203.266.7510 Extension 300
On the Green. Bethlehem. CT.06751
MAGICAL WINTER WEEKEND
December 6 & 7, 10AM-4PM
A magical winter weekend, filled with wagon rides, holiday crafting, Shaker baking in the Brick Dwelling, brunch with Santa, a gingerbread house contest, carols, and candlelit strolls throughout the beautifully decorated Hancock Shaker Village. Yule Jam Friday at 7PM in Believers' Room; Brunch with Santa Saturday and Sunday, 10AM-2PM. 413.443.0188
1843 West Housatonic St. Pittsfield. MA. 01201 Saturday,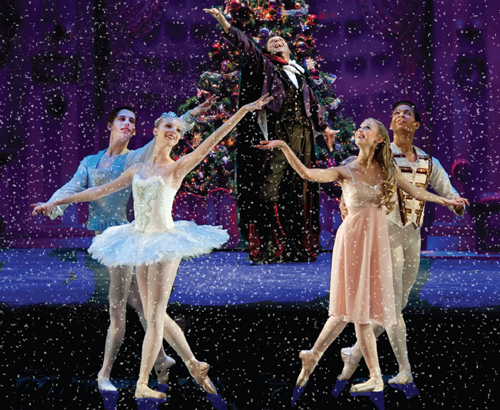 STOCKBRIDGE MAIN STREET AT CHRISTMAS
December 6,7 & 8
The town of Stockbridge transforms into a Norman Rockwell painting celebrating what is considered by many the quintessential small New England Town. Main Street is decorated with holiday wreaths and festive lights, complete with vintage automobiles. Activities include horse-drawn rides and a visit from Santa.
Phone 413.298.5200
Main Street.Stockbridge.MA.01262
NEW PRESTON WINTER WALK
Saturday December 7 from 1 - 4PM
The windows in every shop, all surrounded with balsam garlands and twinkling lights, will dazzle with enticing displays. 860.868.0066
New Preston.Connecticut.06777
A CEREMONY OF CAROLS
December 7, 4PM – United Church of Christ Congregational Norfolk
Sunday, December 8, 3PM – Congregational Church of Salisbury
The Congregational Church of Salisbury and Church of Christ Congregational Norfolk UCC present A Ceremony of Carols, featuring the two church adult choirs, the Festival Choir with singers from the region, the Bell Choir, and Teresa Mango, harpist from Stockbridge, MA. Conductors are Mary Davidson (Bell Choir), Elizabeth Allyn and Jack Bowman (choir directors and organists). Free admission, but donations encouraged
HOOKED ON THE HOLIDAYS AT AMFF
Saturday, December 7 1-3 PM
The American Museum of Fly Fishing has the world's largest collection of rods, reels, flies, tackle, art, photographs, manuscripts, etc. In the spirit of Manchester Merriment, admission is free from opening until closing. Decorate cookies, tie "clown flies" for the tree, make holiday cards, refreshments. 802.362.3300
The American Museum of Fly Fishing.4070 Main Street. Manchester. VT. 05254
WILLIAMSTOWN HOLIDAY WALK
Saturday December 7. Starts at 9AM
Holiday sounds and spirit will fill Spring Street in Williamstown for the 36th annual Williamstown Holiday Walk, which brings holiday festivities with traditional New England flair: old-fashioned caroling, horse-drawn carriage rides, a Reindog Parade, a Penny Social, Santa Claus, and much more. 413.458.9077
22nd ANNUAL HUDSON WINTER WALK
Saturday, December 7 from 5-8PM
Hudson Hall's annual holiday celebration when the mile- long historic main street is transformed into a winter wonderland of music, performance, food, holiday shopping and family fun. Choristers, Santa Clause in a horse-drawn sleigh, fireworks and Santa's Village. Phone: 518.822.1438
Hudson Hall.327 Warren Street.Hudson.NY.12534
A RENAISSANCE HOLIDAY CONCERT
Sunday December 7 at 7PM
The Salisbury Association presents its Victorian Christmas Concert by candlelight, works from the Medieval, Renaissance and Baroque periods and music of the season. Tickets are $30 and include a Victorian dessert buffet; 860.435.0566
The Academy Building. 24 Main Street, Salisbury, CT 06068
FESTIVAL OF LESSONS AND CAROLS
Sunday December 8 at 7PM.
Phone: 860.435.4423
Hotchkiss School.11 Interlaken Road. Lakeville.CT.06039
BERKSHIRE BOTANICAL GARDEN HOLIDAY MARKETPLACE
December 7 & 8, 10 AM – 4PM.
Gallery of wreaths, decorations for table and home, seasonal plants and blooms, decorative swags and greens and a selection of unique gifts from regional vendors. Early buying BBG members only 10-11AM.
Phone 413.298.3926
50 West Stockbridge Road.Stockbridge.MA.01262
NUTMEG'S NUTCRACKER
Saturday December 7 at 2PM & 7PM; Sunday December 8 at 2PM
Set the Christmas Season with the richness and joy of The Nutcracker as performed by the Nutmeg Conservatory. Phone: 860.489.7180
Warner Theatre.68 Main Street.Torrington.CT.06790
A CHRISTMAS CAROL
Saturday & Sunday, December 7 & 8, 3:30PM
British actor Gerald Charles Dickens, great-great-grandson of the literary legend Charles Dickens will present a one-man theatrical performance of his ancestor's classic work, "A Christmas Carol," at Ventfort Hall, 105 Walker St., Lenox, Mass. An elegant Victorian tea with sherry will follow. Reservations are highly recommended as seating is limited, 413-637-3206
WEEK OF DECEMBER 8
SERVICE OF LESSONS AND CAROLS
Sunday, December 8, 4PM, choral music, singing of familiar carols and readings by noted Berkshire residents in the 1830 Hancock Shaker Village Brick Dwelling. The service is modeled on the traditional Festival of Nine Lessons and Carols first held in England in 1918. 413.443.0188
1843 West Housatonic St. Pittsfield. MA. 01201
HOLIDAY SHOP, SIP & STROLL
Saturday, December 14, 3-8:30PM
Downtown Great Barrington will have lots of holiday fun, including a central bonfire, holiday music, face painting, a food court, raffles, fireworks and Santa.
Phone: 413.528.4284
WEEK OF DECEMBER 15
WINTER SONGFEST
Sunday December 15 at 3 PM
A festive holiday celebration with conductor James Bagwell and students of the Bard Conservatory Orchestra, Graduate Vocal Arts Program, Bard Symphonic Chorus, Chamber Singers and Preparatory Chorus. Phone: 845.758.7196
Bard College Conservatory of Music.Annandale-on- Hudson.NY.12504
WEEK OF DECEMBER 29
BERKSHIRE BACH: BACH AT NEW YEAR
Eugene Drucker, director | The Berkshire Bach Ensemble Two Brandenburg and Festive Concerti by Handel, Vivaldi, Corelli and Telemann
Tuesday, December 31, 6PM
413.528.0100
Mahaiwe.14 Castle Street.Great Barrington. MA.01230
FIRST NIGHT CHATHAM
Tuesday, December 31, noon to midnight
Chatham's 29th New Year's Eve Celebration, a family friendly, alcohol-free, town-wide event with more than 70 performances and attractions, starting with the Town Photo at the Chatham Lighthouse at noon and culminating with Fireworks at Oyster Pond at midnight.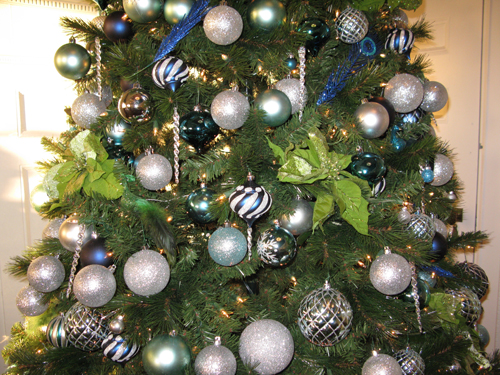 ONGOING EVENTS
BERKSHIRE MUSEUM FESTIVAL OF TREES
On view November 16 - January 5; Preview Party Friday, November 15, 5:30 to 7:30PM; Festival of Trees After Dark Saturday, December 21, 5-7PM
Features more than 100 dazzling holiday displays.
Berkshire Museum.39 South Street.Pittsfield.MA. 01201
FESTIVAL OF TREES
Friday November 23 - December 7, Noble Horizons Auxiliary Festival of Trees exhibit and Gala. Individually crafted trees, wreaths, and Christmas decorations. Gala party December 7 requires tickets. The exhibit is open every day from noon to 4PM, Thursday and Friday until 6PM. Exhibits are offered for sale in a silent auction during the two-week festival. Final bidding occurs during the gala. 17 Cobble Road, Salisbury.
BERKSHIRE GROWN HOLIDAY FARMERS' MARKETS
Great Barrington Markets & Williamstown Markets November 23 - February 15
Phone: 413-528-0041
Monument Valley Middle School.Stockbridge.MA.01230 Williams College Field House.
Williamstown.MA.01267
HOOSAC VALLEY TRAIN RIDES
Berkshire Scenic Railway Museum
Saturdays and Sundays, November 29, Noon; December 1, 14 & 21, 6:30PM.
The Tinsel Train, a Christmas-themed event, seeks to capture a moment in time and a sense of nostalgia by evoking 1955 Christmas. The Mistletoe & Martini Cabaret rides are offered at 6:30PM
Phone: 413.637.2210
98 Crowley Avenue.North Adams.MA.01240
SALISBURY ARTISANS GROUP HOLIDAY MARKET
November 30, December 1, 7 & 8.
Saturdays, 10AM – 5PM, SundayS, 10AM – 4PM.
Features more than 25 artisans from Salisbury and beyond. Handcrafted items include pottery, textiles, organic skin care, jewelry, felted toys, jams and more. Each day the sale benefits a different area non-profit.
White Hart Inn, Route 44, Salisbury. CT. 06068
EXPERIENCE CHRISTMAS 1912
December 5 through January 1
Robert and Mary Lincoln's, Abraham Lincoln's only surviving son and daughter-in-law, lived at Hildene. For the holidays the country estate is festooned with Victorian finery, just as it was when they lived there. Take the self-guided tour, keeping an eye out for details such as a gift for Robert, Christmas crackers and vintage ornaments. 800.578.1788.
1005 Hildene Road.Manchester.VT.05254
A CHRISTMAS CAROL
December 7-December 21 at 7PM
Matinees 2PM December 14, 15 & 21
Sensory-friendly performance, December 11 at 6PM
A Christmas Carol promises a night to remember for the entire family with performances of this favorite holiday classic. Phone 413.997.4444
Colonial Theatre.111 South Street.Pittsfield.MA.01201