Celebrate the Season
We hope you enjoy our rundown of holiday events in the region. Just click on the titles and you will link directly to each event site for further information. This is a glorious time to live (or visit) where we do! All of us at BerkshireStyle wish you a season filled with peace, happiness and, above all, love.
WEEK OF NOVEMBER 25 2023
MESSIAH SING
Saturday, November 25 at 4 PM
Berkshire Bach invites all singers and lovers of Baroque choral music to raise their voices in popular choruses accompanied by The Berkshire Bach Players. Bring your own score, buy, or borrow one of theirs, and kick off the holiday season with this magical musical tradition.
The First Congregational Church 251 Main Street Great Barrington MA | 413.528.9277
A CHRISTMAS CAROL
November 30 - December 1st at 5:30PM
The great-great-grandson of Charles Dickens, British actor Gerald Charles Dickens, will present a one-man theatrical performance of A Christmas Carol.
Ventfort Hall Mansion and Gilded Age Museum.
104 Walker Street. Lenox. MA | 413.637.3206
CHRISTMAS TOWN FESTIVAL
Friday December 1st, from 5-9:30PM; Saturday December 2nd from 9:30AM-4PM.

Celebrate the holiday in Bethlehem, the town dubbed "The Christmas Town" for its annual Christmas Town Festival featuring buildings and churches decorated and brimming with holiday crafters and delicious food.
On the Green. Bethlehem. CT 06751 | 203.266.7510 Extension 400

WILLIAMSTOWN HOLIDAY WALK
Saturday December 1st at 10AM

Join in the 40th annual Holiday Walk in Williamstown. The street will be filled with holiday sounds and spirit featuring festivities with traditional New England flair. Check out the fun scheduled for Saturday and Sunday too.
Town of Williamstown MA | 413.458.9077
MERRY & BRIGHT
Friday December 1st - Sunday December 3rd
The Salisbury Association will hold its holiday weekend, starting at noon Friday and featuring an Evening Stroll along Main Street, the Festival of Trees at Noble Horizons, Books & Bling at the Scoville Library, a Parade of Lights, caroling and Santa at the White Hart, a tree lighting on the green and more. For information and times of specific events click on title above.
Town of Salisbury CT
STOCKBRIDGE MAIN STREET AT CHRISTMAS
Friday December 1st - Sunday December 3rd
The town of Stockbridge made famous by Norman Rockwell's painting of the village during the holidays, becomes a magical New England setting decorated with holiday wreaths and festive lights, as the town celebrates Stockbridge Main Street at Christmas. Click her for a full schedule of events.
Town of Stockbridge 413 298 5200 | StockbridgeChamber.org.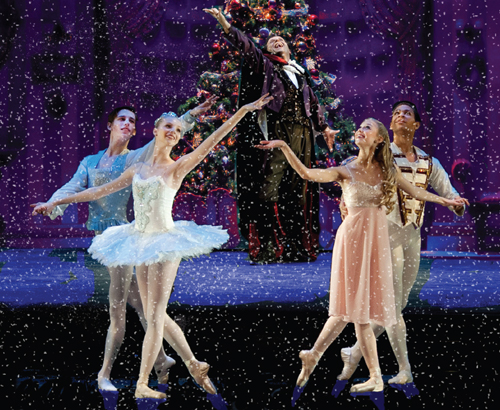 WEEK OF DECEMBER 2 2023
HOLIDAY WREATH WORKSHOPS
Saturdays December 2nd and 9th, 9-Noon; 1-4PM
Two sessions of wreath-making at the Great Mountain Forest office barn. Advanced registration.
Great Mountain Forest. 200 Canaan Mountain Road. Falls Village MA. Phone: 860.824.8188
December 2 Registration
December 9 Registration
BERKSHIRE BACH BAROQUE CONCERT
Saturday December 2nd at 7PM
Berkshire Bach presents festive holiday concert as part of the Stockbridge Main Street at Christmas celebration. Share the magic of the season with The Berkshire Bach Players in a program of Baroque favorites performed by a superb quartet of violin, viola, cello, and harpsichord, complete with a sing-along that gets everyone in on the act.
First Congregational Church 4 Main Street Stockbridge MA | 413.528.9277
HUDSON HALL WINTER WALK
Sunday December 3rd 5-8PM
The 27th Winter Walk features a bevy of outdoor attractions that can be safely enjoyed by people of all ages and abilities, including locally grown music, art, dance and family fun.
327 Warren Street Hudson NY 12534 | 518.822.1438
NOCTURNE NIGHT AND DREAMS
Sunday December 3rd, 4-6PM
Close Encounters with Music explores nuances of the night in this multi-faceted program. Release from the brightness of daylight, from consciousness into sleep and dreaminess, the night's seductive, mysterious potion-like allure has fascinated artists throughout the ages.
The Mahaiwe 14 Castle Street Great Barrington MA 01230 | 413.528.0100
AN ARROWHEAD CHRISTMAS
December 3rd at 5 PM
Arrowhead, former home of author Herman Melville, will celebrate the season winter season with a cozy traditional tea with all the accompaniments provided by Kate Baldwin, with readings by local author Kevin O'Hara. Capacity is extremely limited and pre-registration is required.
780 Holmes Road Pittsfield MA | 413.442.1793 | melville@berkshirehistory.org
ST ANDREW'S MESSIAH SING-IN
December 8th at 8PM
St. Andrew's Music in the Nave series presents its 12th annual performance of Handel's Messiah, with Orchestra New England's James Sinclair conducting the Sherman Chamber Ensemble and guest soloists. Audience members are invited to sing the choral parts and will be provided scores.
St. Andrew's Parish 1 Main Street Kent CT | 860.927.3486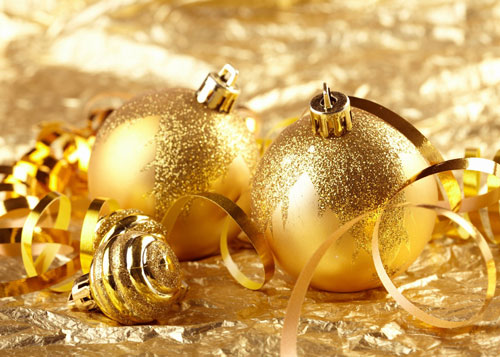 WEEK OF DECEMBER 9 2023
BERKSHIRE BOTANICAL GARDEN HOLIDAY MARKETPLACE
Saturday-Sunday December 9th & 10th, 10 AM-4 PM
Select from a collection of 100 designer wreaths as well as holiday-blooming amaryllis and paperwhites in decorative and clay containers, succulent arrangements, garlands, hanging terrariums and gift items. Live music, a children's craft table and s'mores.
5 West Stockbridge Road Stockbridge MA | 413.320.4794 for reservations
CHATHAM WINTERFEST
Saturday, December 09 12PM-5PM
The fun includes a cookie contest, dance demonstrations, strolling carolers, Santa Claus, hay wagon rides and more!
Town of Chatham NY | 518.392.2843
HOLIDAY SHOP, SIP & STROLL
Saturday, December 9th, 3-8:00 PM,
Downtown Great Barrington will have lots of holiday and family-friendly fun in activities throughout town.
Town of Great Barrington MA | 413.528.4284
WEEK OF DECEMBER 16 2023
HOLIDAY CONCERT
Sunday December 17 at 3 PM
The Eagles Band Holiday Concert will be held at the First United Methodist Church. The Eagles Band is the longest continuous performing ensemble in the Berkshires.
First United Methodist Church 55 Fenn Street Pittsfield MA | fumcpittsfieldoffice@gmail.com
A CELTIC FAMILY CHRISTMAS
Sunday December 17 at 7PM
Natalie MacMaster and Donnell Leahy present a concert at the Mahaiwe Performing Arts Center.
Mahaiwe 14 Castle Street Great Barrington MA 01230
HOLIDAY CABARET | SWINGIN' IN THE SEASON
Sunday December 17 3:30-5:30PM
Celebrate the season with a Holiday Cabaret performed by singer Sherri James Buxton with Bob Shepherd accompanying. The program will feature seasonal songs from Broadway musicals and the Great American Songbook as well as traditional favorites and some audience participation.
Venfort Hall 104 Walker Street Lenox MA 01240 | 413-637-3206
WINTER CELEBRATION | THE TALA ENSEMBLE
December 21st, 4:26-6PM
Celebrate the beginning of winter with Georg Friedrich Haas's Solstices, performed at sunset in complete darkness. The Talea Ensemble guides audiences through an immersive and powerfully sensory musical experience.
PS21 Black Box Theater. 2980 New York 66 Chatham NY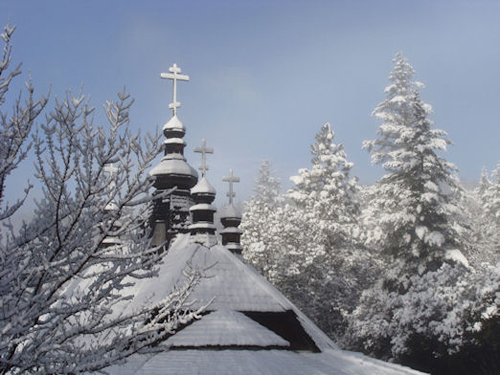 WEEK OF DECEMBER 23 2023
BACH AT NEW YEAR: A BAROQUE CONCERTO SHOWCASE
Eugene Drucker, director, leads the Berkshire Bach Ensemble in the The Brandenburg Concerti.
Mahaiwe.14 Castle Street Great Barrington MA 01230 | 413.528.0100
ONGOING EVENTS
SPIRIT OF THE HOLIDAYS
November 5th-February 20th,
Monday-Tuesday, Thursday-Friday: 10 AM-4 PM
Saturday-Sunday: 10 AM-5 PM
Celebrate the holidays with beloved Norman Rockwell images depicting Christmas, New Years, and the winter season.
9 Glendale Road Stockbridge MA. 01262 | 413.298.4100
BERKSHIRE MUSEUM: FESTIVAL OF TREES
November 18th-January 7th
This year the Berkshire Museum's Festival of Trees will focus on the theme of Nostalgia. Sites are detailed on a digital festival map. A special ticketed preview party will be held November 17th.
Berkshire Museum 39 South Street Pittsfield MA 01201
WINTERLIGHTS AT NAUMKEAG
November 24th through January 6th. Wednesday through Sunday 

A magical outdoor experience as it sparkles with thousands of shimmering and artfully designed holiday lights. Bring the whole family for a fun and safe outdoor experience.
Naumkeag 5 Prospect Hill Road Stockbridge MA | winterlights@thetrustees.org
HOOSAC VALLEY TRAIN RIDES
Berkshire Scenic Railway Museum

Saturdays and Sundays, beginning November 24th, 25th, 26th, December 2nd, 3rd, 9th, 10th, 16th and 17th. Saturdays, 1, 3:30 and 6PM; 11:30AM, 2:00PM. The Tinsel Train, a Christmas-themed event, seeks to capture a moment in time and a sense of nostalgia by evoking a 1955 Christmas.
98 Crowley Avenue North Adams MA. 01240 | 413.637.2210
A CHRISTMAS CAROL
December12 - December 23
Celebrate this timeless holiday tradition with the whole family, and revel in the joy and redemptive power of Christmas as told in the timeless tale of Ebenezer Scrooge, the infamous miser who is shown the error of his ways and reformed by four spirits.
Unicorn Theatre 6 East Street Stockbridge MA 01262 | 413.997.4444
HANCOCK RADIANT NIGHTS
Thursday-Sunday, December 15th-31st, 5-8PM
Radiant Nights at Hancock Shaker Village is a unique multisensory holiday experience where the Village will once again sparkle with more lights, farm animals, music, festive spirits and holiday fun for the entire family.
Hancock Shaker Village 1843 West Housatonic Street Pittsfield MA
NUTMEG'S NUTCRACKER
Saturday December 10 at 2PM & 7PM; Sunday December 11 at 2PM; Saturday, December 17, 2PM & 7 PM; Sunday, December 18 at 2 PM.

Enjoy the richness and joy of the Christmas Season with The Nutcracker as performed by the Nutmeg Conservatory.
Warner Theatre 68 Main Street Torrington CT 06790 | 860.489.7180