Cloudscape
Sponsored by UCE Fine Builders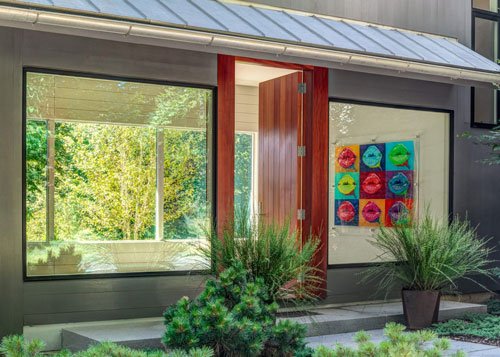 A soft, curved, idyllic structure makes up Cloudscape's residence and guest house on 9.2 acres.
The palette of gray materials aligns beautifully with the contemporary but soft design, blurring the distinction between home and the environmental backdrop.
Cloudscape thoughtfully diminishes interference with the land and its wooden setting.
This is a home that demands pause and reflection and encourages a meditative state in both appearance and experience.