Crystal Lake Residence
Sponsored by UCE Fine Builders
A getaway home for a young family, it rests on a gentle slope and peers over a small lake.
With red cedar exteriors and pre-weathered Galvalume metal roofing and siding, the house blends seamlessly with its surroundings.
To complement the natural setting, the home integrates many state-of-the-art green building features as well: including triple glazed windows, double-stud exterior walls, high efficiency mechanics and prominent roof overhangs.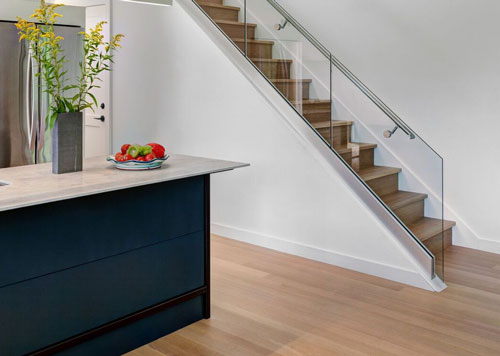 Set on seventy-two acres, this residence is the ideal escape for the busy family seeking tranquility.