Happening this Week
by CHARLOTTE PENROSE
MERCHANTS, MINISTERS AND RIVER GODS:
THE WILLIAMSES OF WESTERN MASS
June 9th, Saturday, 10AM

Noteworthy and notorious, the Williamses of Deerfield and Stockbridge were the most prominent of the powerful eighteenth-century families that came to be known as the River Gods.  Kevin Sweeney, Professor Emeritus of History and American Studies at Amherst College, will tell the story of how the Williams clan's rise and fall was shaped and helped shape the western region's relations with Native peoples, military establishment, distinctive religious traditions and critical political ties to Boston. Hosted by Bidwell House Museum the event is $10 for Members and $15 for Non-members.
Tyringham Union Church. 128 Main Road. Tyringham MA. 413.528.6888

THE RHUBARB FESTIVAL: LENOX ROOTS
June 9th, Saturday, 10AM - 3PM

The 5th Annual Lenox Rhubarb Festival promises to be even bigger and better this year. Starting at 11AM will be a Rhubarb Cooking Contest pinning noted Lenox chefs against each other to prepare the best dish and simultaneously demonstrate ways to include the nutritious and delicious rhubarb in savory cooking. Enjoy these savory dishes as well as sweet rhubarb delicacies and stroll around town as various shop and restaurant owners celebrate rhubarb with themed merchandise and rhubarb treats.
Town of Lenox. 18 Main Street. Lenox MA.
While in Lenox discover our favorite things!

KEEPERS OF THE FLAME:
PARRISH, WYETH, ROCKWELL & THE NARRATIVE TRADITION
June 9th, Saturday, 5:30PM

The 2018 Summer Celebration and Artist Laureate Award is inspired by the masters of American illustration and the European narrative tradition. Two-time Pulitzer Prize and National Book Award winner and recipient of the Presidential Medal of Freedom, David McCullough, will be speaking in honor of this year's 2018-2019 Artist Laureate Winner, Wendell Minor. The event also offers a special preview tour of the newest exhibition, Keepers of the Flame, followed by an elegant dinner prepared by local standout chef, Brian Alberg, and a live auction to benefit the Museum's educational programs. Tickets start at $275.
Norman Rockwell Museum. 9 Glendale Road/Route 183. Stockbridge MA. 413.298.4100
While in Stockbridge discover our favorite things!

HAROLD ROSS AND NEW YORKER: TOP HAT & TALES
June 10th, Sunday, 4PM

The Hotchkiss Library will host artist, author, and filmmaker Adam Van Doren, who will present his documentary Top Hat & Tales: Harold Ross and the Making of The New Yorker. The film follows the creation of the celebrated magazine and its creator, Harold Ross, with narration by Stanley Tucci and interviews with writers and artists such as John Updike, Roz Chast and Roy Blount Jr. After the film, Van Doren will talk about his creative process and the entertaining characters he met along the way.
The Hotchkiss Library. 10 Upper Main Street. Sharon CT. 860.364.5041
While in Sharon discover our favorite things!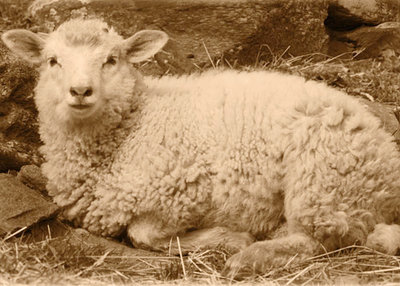 Have you attended one of our Happening This Week events recently? What did you think? We would love your feedback. Email: cpenrose@berkshirestyle.com
Share This with a Friend
Remember, friends don't let friends live without BerkshireStyle!