Happening this Week
by CHARLOTTE PENROSE
WALK A MILE IN HER SHOES: ELIZABETH FREEMAN CENTER
September 20th, Thursday, 5PM

Take a stand to help stop domestic violence and support the Elizabeth Freeman Center as they help support victims and survivors of partner abuse. The Pittsfield-based organization offers everything from food, shelter and transportation to pet foster care, providing as much comfort and safety as possible for everyone seeking help. The organization also takes preventative measures, engaging local youth in age-appropriate workshops. Domestic Violence refers not just to physical or sexual, but to emotional, financial and psychological abuse. Together over 700 walkers decked out in their highest shoes, decorations and signs (available at the event), can make a huge difference. Registration is free—most walkers contribute/raise funds to support the event. Anyone who raises over $55 will receive a "Walk A Mile" t-shirt.
Corner of North and Columbus Streets. Pittsfield MA. 413.499.2425

AN AMERICAN IN PARIS: STRAIGHT FROM LONDON'S WEST END
September 20th, Thursday, 6PM and September 23rd, Sunday, 1PM

This breathtakingly beautiful Tony Award-winning Broadway musical, inspired by the Oscar-winning MGM film, tells the impassioned story of discovering love in the 'City of Light.' Described in the WSJ as an "old-fashioned, big-hearted, spare-no-expense Broadway romance," the production features the gorgeous music and lyrics of George and Ira Gershwin, stunning designs, and show-stopping choreography. With a record-setting 28 five-star reviews from critics, An American in Paris is coming directly from London's West End to Millerton NY. $21 General, $16 Members.
The Moviehouse. 48 Main Street. Millerton NY. 518.789.0022
While in Millerton discover our favorite things!

37TH ANNUAL FAMILY NATURE DAY:
FALCONS AND CUPCAKES AND MUSIC, OH MY!
September 22nd, Saturday, 11AM - 5PM

The White Memorial Conservation Center's annual celebration of mother nature is a yearly fall "must." Meet Brian Bradley and his free-flying hawks and falcons, and the many friends that Brian Kleinman (reptile expert from Riverside Reptile) will be bringing along. You might just make friends with a Bald Eagle. With live music provided by The Zolla Boys, guided nature walks, learning stations, nature crafts and horse-drawn wagon rides, this is an event for all ages. To sweeten the pot, there will be delicious food provided by The Litchfield Lions Club, Hardcore Cupcake Truck and Cups and Cones Ice Cream. And as if that weren't enough, there will be an artisans market on-site and a silent auction (prizes include a trip to Iceland!). $6 Adults, Free for members and children under 12!
White Memorial Conservation Center. 80 Whitehall Road. Litchfield CT. 860.567.0857

KENT QUIZ NIGHT: NEIGHBORHOOD STREET CRED
September 22nd, Saturday, 7PM (doors open at 6PM)

Some people play to support the cause, others play to beat their neighbors and friends in a battle of the brains and still others play for both. Regardless of the initial motive, everyone gets to enjoy themselves in an event that brings the town together to support the Kent Memorial Library. Start recruiting members now to put together your team of 4 adults to register with the library ($50 in advance or $60 at the door). Steve Pener will serve as the emcee for the evening with Library Director Sarah Marshall performing the Quizmaster duties. The highest scoring team will win a $200, bragging rights and perhaps other side bets you may have placed. $50-60 for team registration.
Kent Firehouse. 28 Maple Street. Kent CT. 860.927.3761
While in Kent discover our favorite things!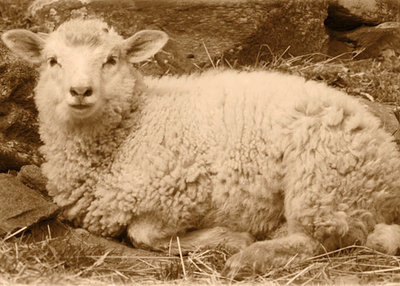 Have you attended one of our Happening This Week events recently? What did you think? We would love your feedback. Email: cpenrose@berkshirestyle.com
Share This with a Friend
Remember, friends don't let friends live without BerkshireStyle!