Shepaug Railroad Crew
They were working on the railroad—in 1906, that is. Shown here are, left to right, Mr. Benedict, Tom Phillips, C. Straub, Robert Barnum, Mr. Kane, Lyman Bristol and Frank Stone, all of whom worked on the Shepaug Railroad.
The Shepaug, Litchfield and Northern Railroad was a short independent railroad chartered as the Shepaug Valley Railroad in 1868. Edwin McNeill, founder of the Shepaug line, envisioned an industrial corridor that would catalyze development and provide direct access to the county's products.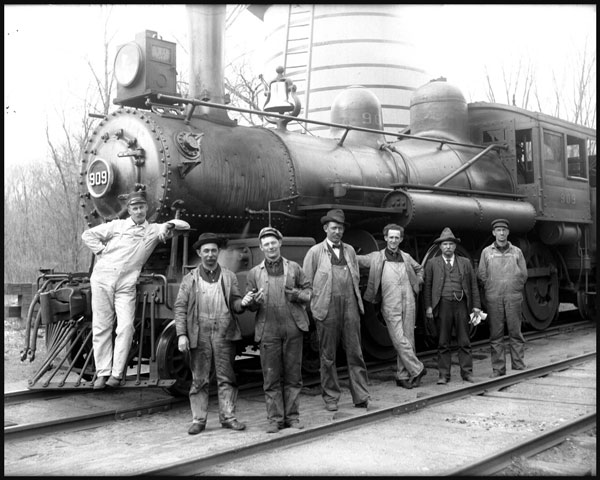 It brought many local products to market such as ice from Bantam, granite from Roxbury and milk from nearly every station it passed, particularly Washington Depot. The railroad transformed the Depot into a regional dairy center as well as a country retreat for city-dwellers.
The Shepaug Railroad ultimately operated as the Litchfield Division of the New York, New Haven and Hartford Railroad before being abandoned in 1948. Much of the line, which stretched from Hawleyville to Litchfield, remains in place as rail trails.